Say hello to spring! And say hello to longer days, warmer weather, and that chance to get back out there and entertain. In fact, there's still no better time than now to put together a plan to gather the gang and throw the perfect party! To help, we've assembled a smorgasbord (or dare we say charcuterie board) of fun opportunities to step up your hosting game. After all, it's all in the details. So whether you've got your first big gathering coming up, or you're a regular Jay Gatsby, you can rest assured that you've come to the right place to elevate your next event.
SET THE MOOD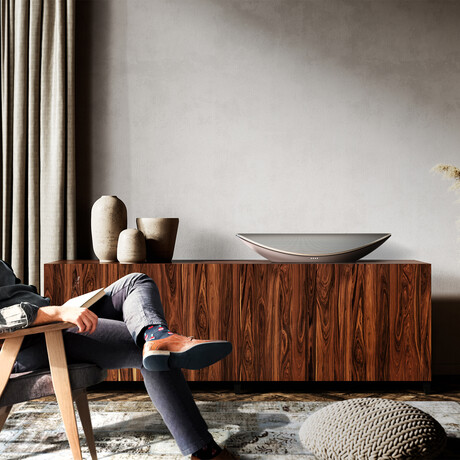 Engage your guests' senses the moment they walk in the door! Hit 'em right out the gate with great music from your favorite party playlist. Considering the alternative is silence, it's really hard to go wrong here. But why settle for just OK? Go big with the visually stunning Pro-Ject Audio Systems JukeBox E + Speaker Box 5. With the its full range of analogue and digital inputs, Juke Box E becomes one of the most versatile offerings on the market. A turntable, a preamplifier, a power amplifier, and a BT receiver all packed into one great-looking, one-box-solution!
BUILD A BADASS BOARD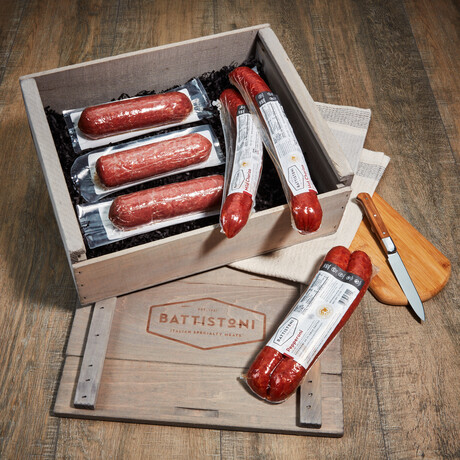 There's no easier way to keep everyone happy than with a good charcuterie board! The key to nailing this all-too-familiar but intimidating hosting staple is using the finest quality meats; they are the stars of the show after all! That's where the Battistoni Salami Lovers Box comes in. This may be the best salami you've ever tasted—3 different ways! Battistoni captures the taste of old world Italy with salami made from the freshest, leanest pork and beef and slow dried to perfection.
TAKE IT OUTSIDE!
We think that the best parties are outdoor parties! The smoky aroma coming from the grill. Sun-kissed shoulders and cheeks. The clinking of glasses as you sip cocktails and lounge on the patio, watching cornhole, croquet, or giant jenga. Give your backyard a makeover - or just dust off the seat cushions and put them back on the patio set - with furniture that invites family and friends to stay awhile.
DON'T EAT MEAT? COOL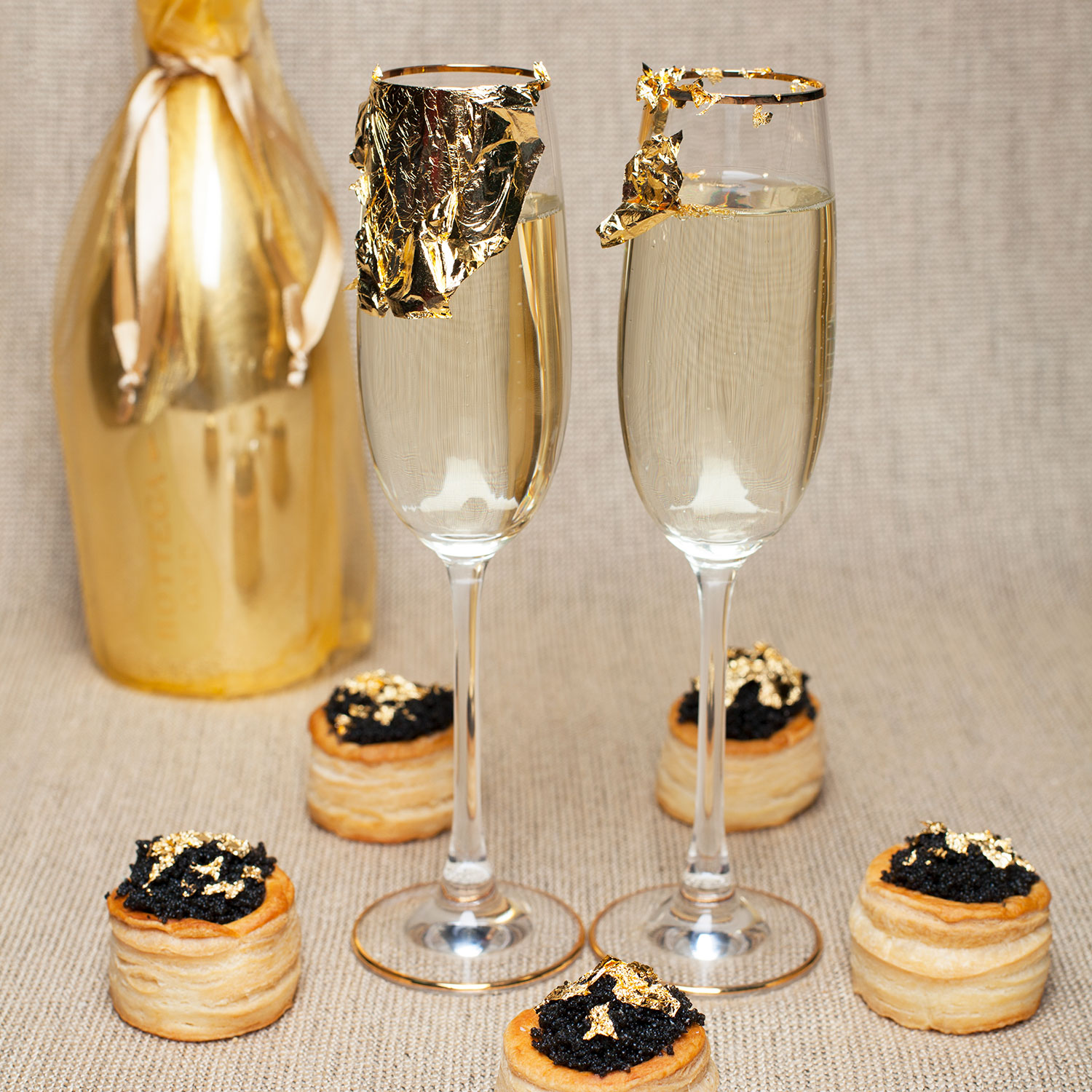 Give any meal the Midas touch with CornAUcopia's 24K edible gold leaf flakes. From extravagantly presenting a complete menu, to decorating lavish beverages and dessert displays, these 24k Edible Gold Flakes are a stunning garnish for you to use in crafting a tastefully luxurious and unforgettable experience.
RAISE A GLASS
When all else fails, restock the home bar with a bottle or two of our top-shelf whiskey. W.L. Weller's Special Reserve Green Label Kentucky Straight Bourbon is an original wheated bourbon whiskey with an exceptionally smooth taste. Substituting wheat for rye grain and bottled at 90 proof, this bourbon stands out with its burnt orange color. Its softer flavor notes make this bourbon great for sipping straight or mixing in top-shelf cocktails.
DELECTABLE DIY
And just in case you want to try something entirely different, pick a theme and create a menu that you can make yourself. Maybe you're already a Michelin Star chef, or maybe you are an amateur home chef with a love for food and a penchant for serving up the wow factor for your guests. Once you've picked your theme, you can start working on a menu that slays. And just in case you need to brush up on those cooking skills so that your Beef Wellington is - and isn't - well done. Prepping for a party by upping your game in the kitchen is a great way to earn some culinary cred and learn something new that lasts way longer than the event will.
WHAT ARE YOU WAITING FOR?
So go ahead! Spruce up the home, gain some skills, and enjoy the moment with family and friends for an unforgettable get together that will have them coming back for more.
Cheers and happy hosting!