Not all audio is created equal. The high level of power and superior sound quality emanating from a Devialet Phantom speaker curls our toes and heightens our senses. The Phantom speaker is a very special piece of audio, but we're not here to argue the merits of its ingenious engineering. We know how awesome the Phantom is - we have one ourselves. This article is more about integrating the unique aesthetic of the Phantom into your home decor, because something as masterfully designed as the Phantom is meant to be seen. Here are some tips on how to do it.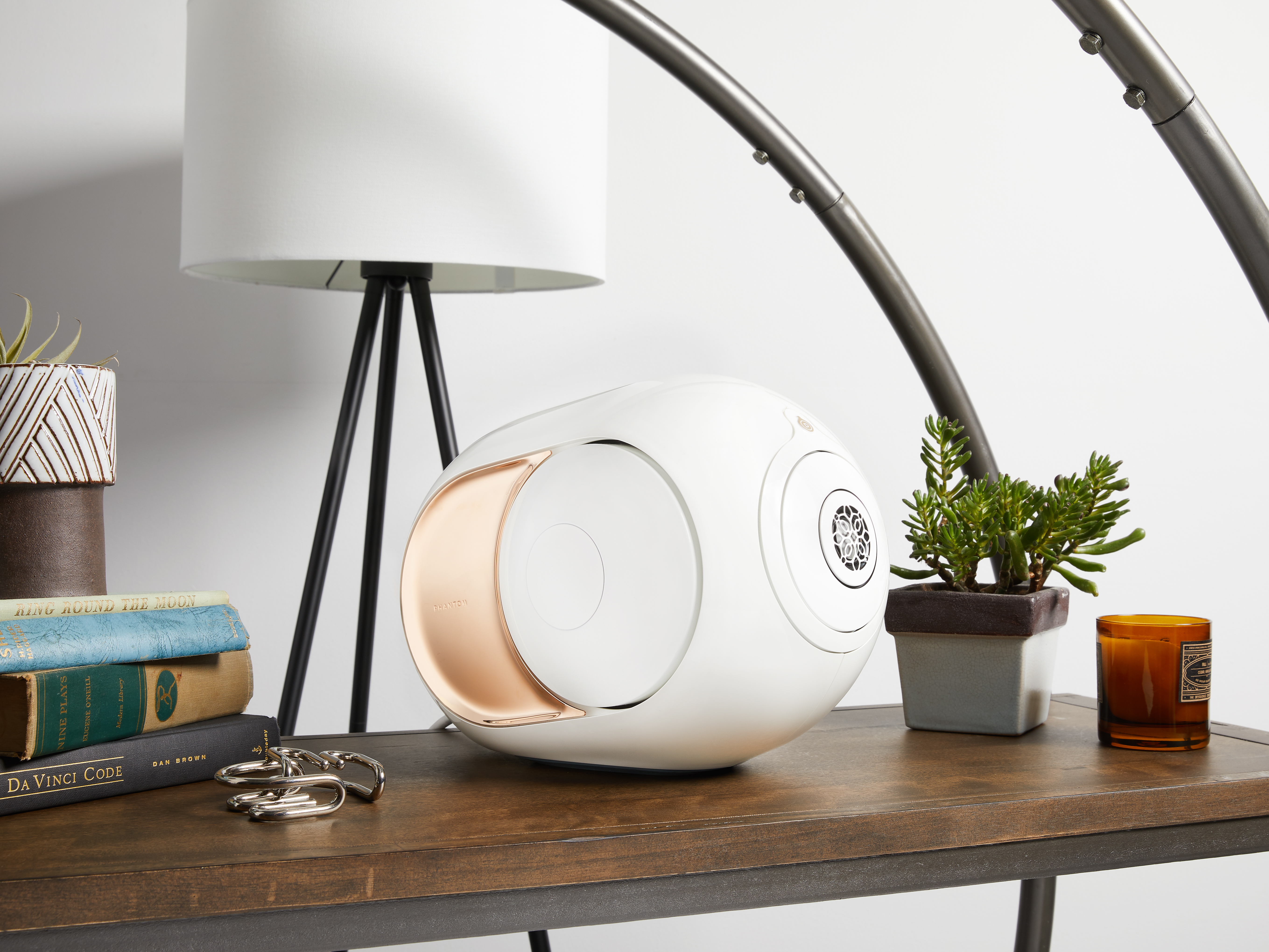 Shelf Service
The fact that the Phantom is wireless gives you a lot of freedom regarding placement. We especially love how the clean white body, manageable size, and single power cord integrates so elegantly with the minimalist accoutrements we already own: pottery, objets d'art, a houseplant we've somehow managed to keep alive. Incorporate it into a tableau on a shelf with other items you already own. They key is to have variety to keep the eye moving, keeping a balance between taller items and more low-to-the-ground pieces. Think candlesticks, geometric paperweights, art books, ceramics or a sculptural metal puzzles. Bonus: the Phantom may be a marvelous conversation-starter and a fine example of high-end audio, but we've also found it to be very friendly to the tastes of our better half, who may not at first be game for the idea of decorating with speakers.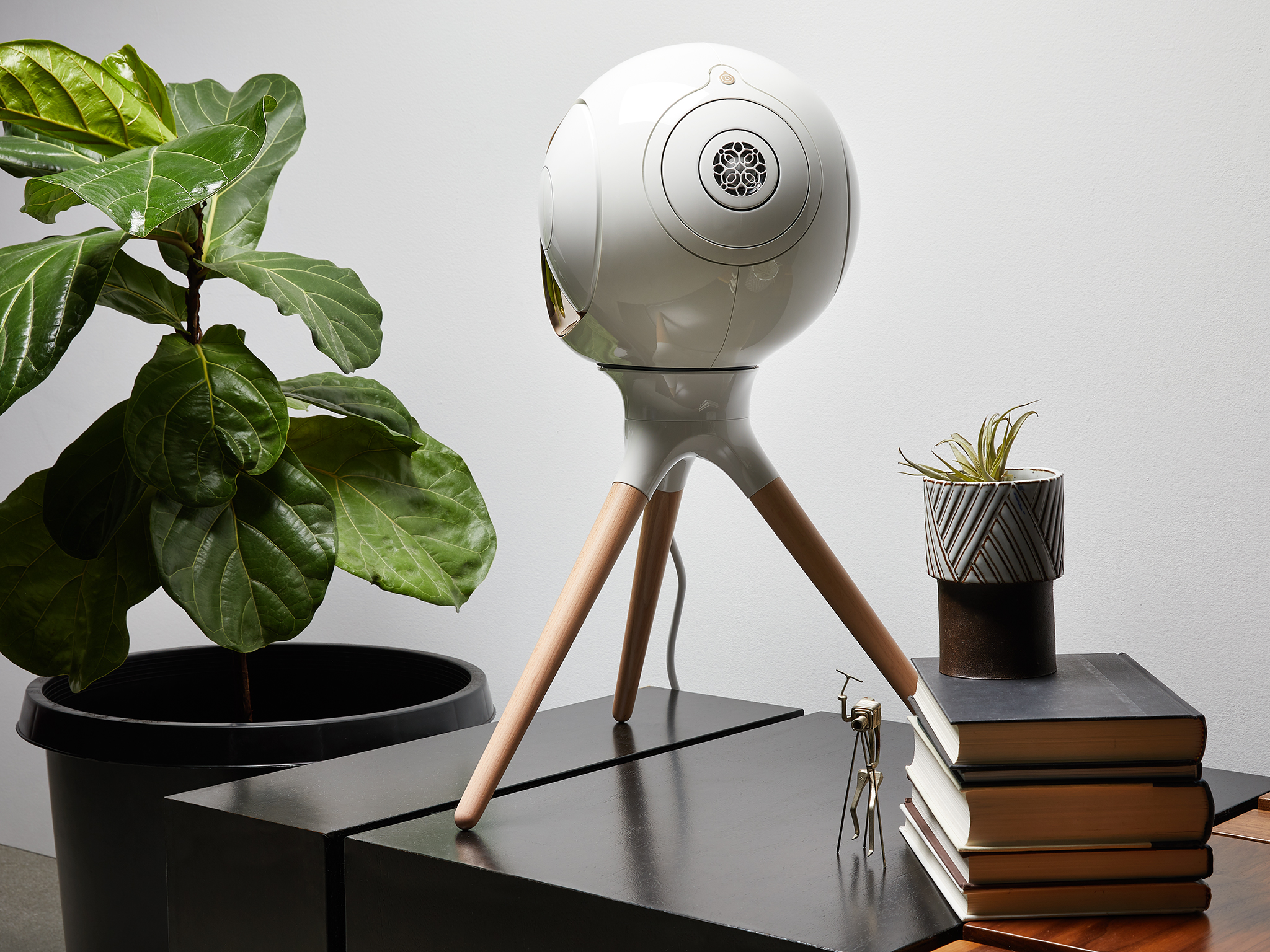 Footwork
A classic tip from the pages of Home Design 101 is to mix up the shapes of objects in your field of vision (if you've read our guide on office desk style, you know what we mean). Most items in our homes are either square or round, and the smooth, space-aged curvatures of the Phantom are a welcoming presence among all the straight-edged, rectangular objects like books, trays, and framed art that comprise our spaces. Want to make things a little more interesting? Using Devialet's Treepod to hold your Phantom speaker is taking that dynamic and giving it legs - literally. A footed object like this specially-designed audio stand effortlessly melds sharp edges with rounded curves, giving you the best of both worlds in one singular, visually pleasing blend.
Off the Wall
If you're an urban dweller, this can sometimes mean tight spaces and close quarters. Use the appropriately named Gecko wall mount, designed by Devialet, to take you audio off the table when square footage is at a premium.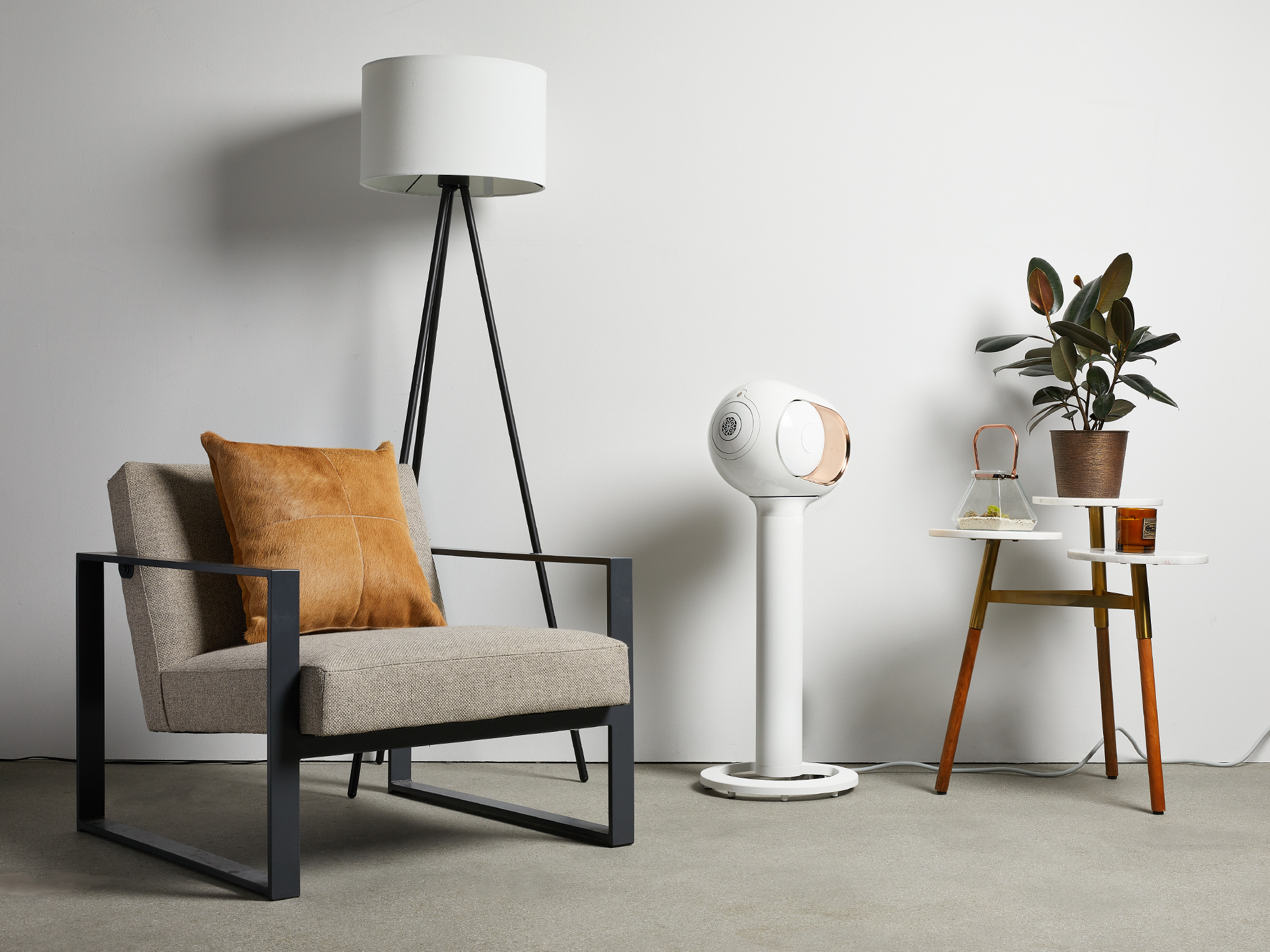 Room to Grow
Maybe you're more of a "wow-factor" kind of person and a wall mount isn't your thing. If you're someone who has the desire (and valuable floorspace real estate) to treat the Phantom like the work of art that it is, here's an idea. Use the Tree, a custom pedestal, to make your Phantom the focus of your space and allow it to hold its own. Since the Tree is designed by Devialet, you can rest assured that all of the Phantom's cables are out of sight as well as upholding an aesthetic consistency. We're especially partial to the White Tree (shown above) for a smooth, seamless integration with our own decor.
Get in Position
Of course, the position of the speaker in your shelf environment affects your enjoyment, too. It's best to experiment with positioning to arrive at the kind of sound that is optimal for you, but here's what we've discovered.
Even with a single Phantom, details like bass depth can vary wildly due to placement, and how the sound fills the room can be greatly affected, too. We find that corner placement the most preferable. Placed about a foot and a half away from the wall, the overall bass response from the Phantom is optimal, filling the room with rich sonic textures without the bass being overbearing.
With Devialet's Phantom speaker, you can have your cake and eat it too: big, bold, top-quality audio with an aesthetic like no other. Once upon a time, we lived in a world where speakers were intended to seamlessly disappear into one's surroundings, camouflaged by paint colors, other pieces of furniture, or mounted into a corner far out of sight. The world has changed, and here's one thing we know for sure: being seen and not heard is a thing of the past.