Welcome to our Thirsty Thursday series. Every Thursday, we're bringing you cocktail recipes for a weekend warmup that can't be beat. So without further adieu...
---
Raise A Glass To The Dog Days Of Summer!
July. It's all about Vitamin D, sunkissed cheeks, and the ever-present whiff of sunblock. It starts with a bang and then rolls into those deliciously lazy days by the lake, afternoon snoozing by the pool, or our personal favorite - a cool, refreshing cocktail on the porch or patio. It's that magical month when every hour is happy hour.
---
Week 1 Cocktail: RITUAL NON-ALCOHOLIC NEGRONI
Don't get it twisted... or turnt. This bevvie brings all the flavor with none of the hangover so you can have that summer cocktail anytime you want, and we think that is something special. Because having a cocktail at 10 AM on a Tuesday before the big board meeting never should have been a bad thing. Drink up!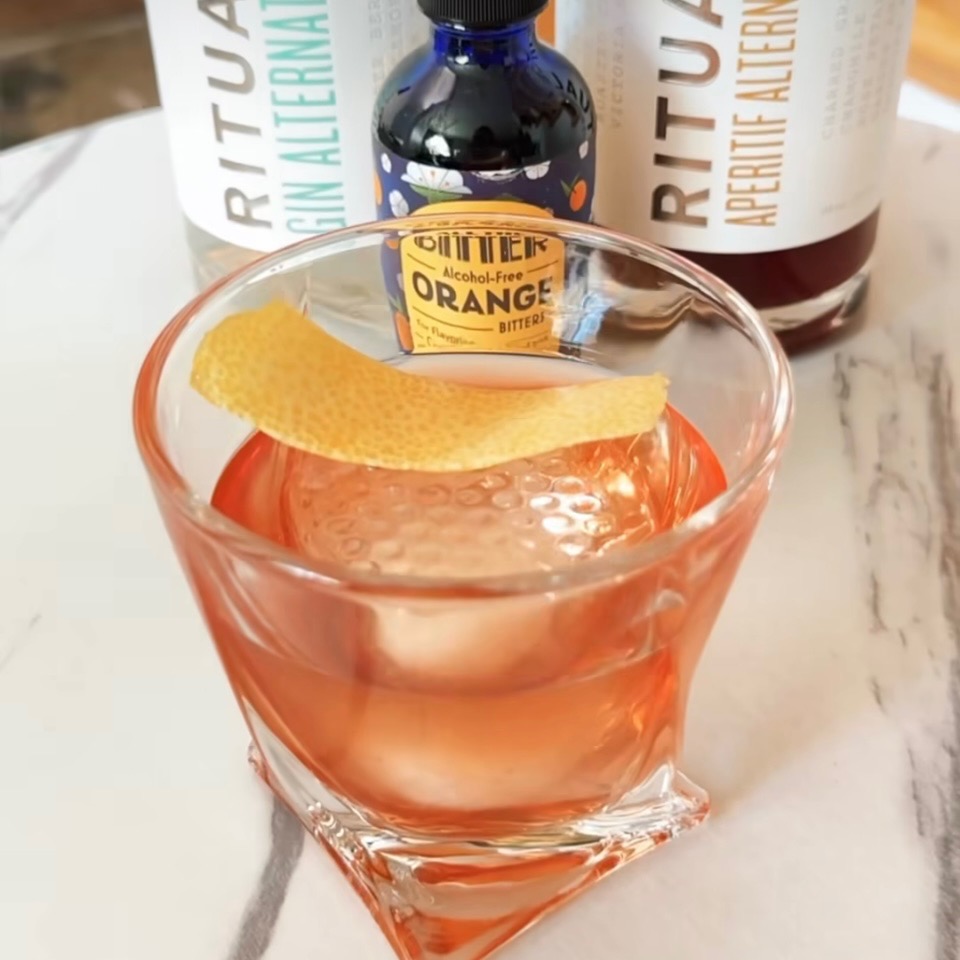 You'll Need:

1.5 oz. Ritual Gin Alternative
1.5 oz. Ritual Aperitif Alternative
3 Dashes Of Orange Bitters
Orange Peel
Ice
Pitcher
And Then...
First, you'll toss your ice in the pitcher.
Next, add your Ritual Gin Alternative, your Ritual Apertif Alternative, and 3 dashes of orange bitters.
Then, this one is stirred, not shaken, so give that a swirl for about 15 seconds.
---
Oh, and check out our food & drink assortment HERE. We have everything you need to make that perfect cocktail or serve that perfect appetizer - and we've got the serveware and drinkware so you can do it right.