A Guide To Men's Gift Giving: The Ugly Truth
Let's face it, bro. When it comes to giving gifts, men are not typically known for their prowess in this regard. Sure, there are exceptions, but it's hit and miss, at best. For example, I remember my dad dashing out on Christmas Eve to get my mom a gift. He came home with 2 pairs of Isotoner gloves and 3 of the same style of angora sweater, each in a different color. Mom's feigned delight on Christmas morning was impressive. And Dad, having just presented her with not one – but three – of the world's itchiest sweaters in three very impractical colors (purple, fuchsia, and turquoise), beamed. Mission accomplished.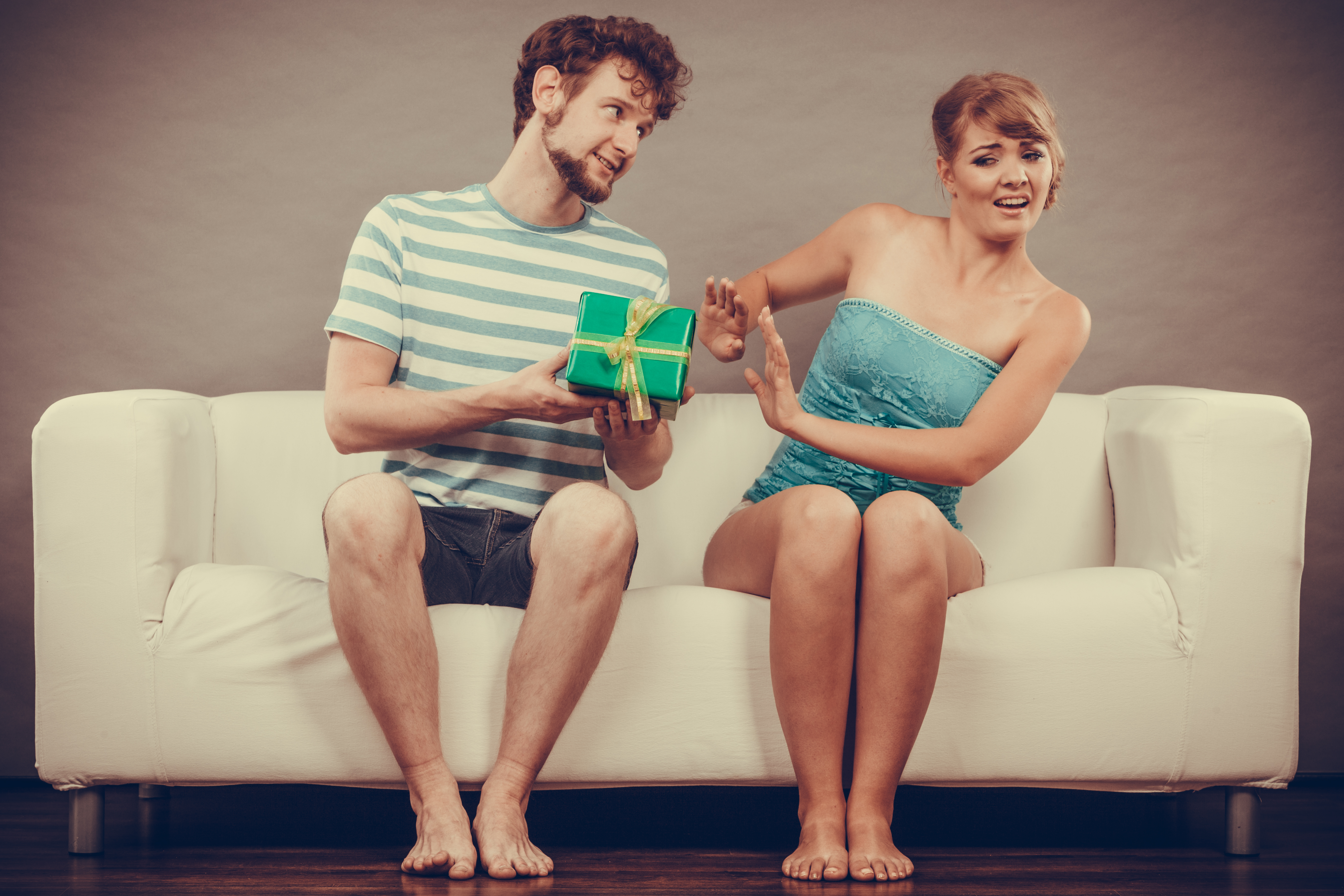 A Rich History Of Terrible Gifts
And this time-honored tradition has been passed down from father to son through the ages. I know this because since that Christmas Eve decades ago, I've seen the same thing play out at supermarkets, pharmacies, and retail outlets across the country. I've seen dudes, wide-eyed and panicky, scrambling through the floral section at the local supermarket at 7am on Mother's Day. I've also seen a hoard of well-meaning gents represented en masse on Valentine's Eve. There you are in the Hallmark section of the local Walgreens, hunched over all manner of Valentine's Day cards. Your brows are furrowed, searching feverishly for the perfect one that shows how incredibly thoughtful you are in the 11th hour.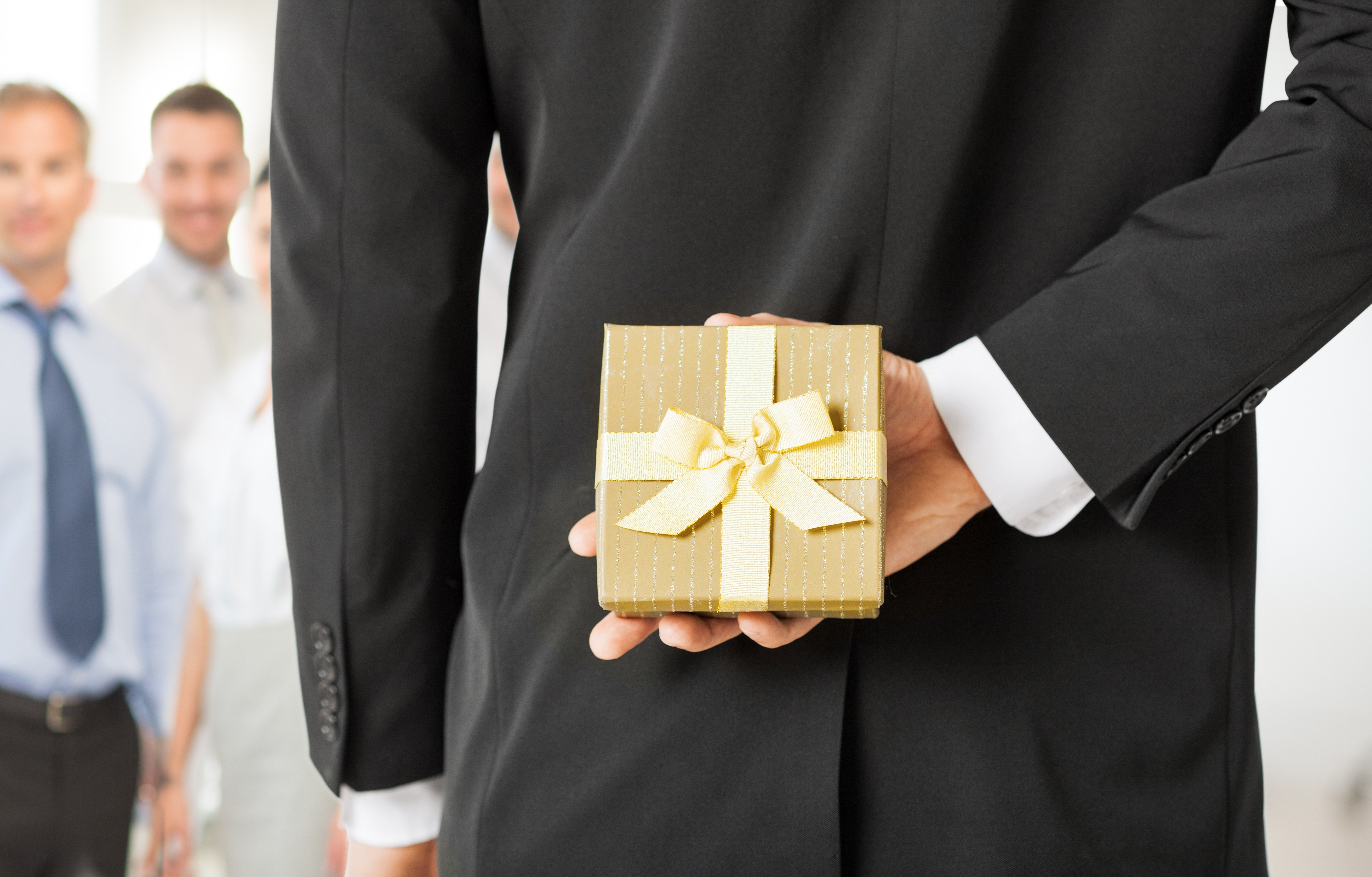 A Gift Of Hope For The Future
So with that, one can only assume that this abysmal standard of gift-giving extends itself to all of those special people in your life, including other dudes. Your your dad, your brother, your closest cousin, or nephew or husband... all recipients of an afterthought from the dollar store or the gift card stand at the Piggly Wiggly. And vice versa. And I'm here to tell you you're better than that. Your bros are better than that. And together, we can embrace a new era of men's gifts for men, by men.
Men's Gifting Meets The Modern Age
Look, we know its not easy. Gift giving is made complicated by the sheer volume of tchotchkes and trinkets available today. And with time at a premium, guys are looking to get in and get out fast. And we're here for that. Standing in a virtual checkout line beats mixing and mingling with mall rats any day. So the goal here is to give you some quick tips and suggestions for finding the perfect gift for those special MEN in your life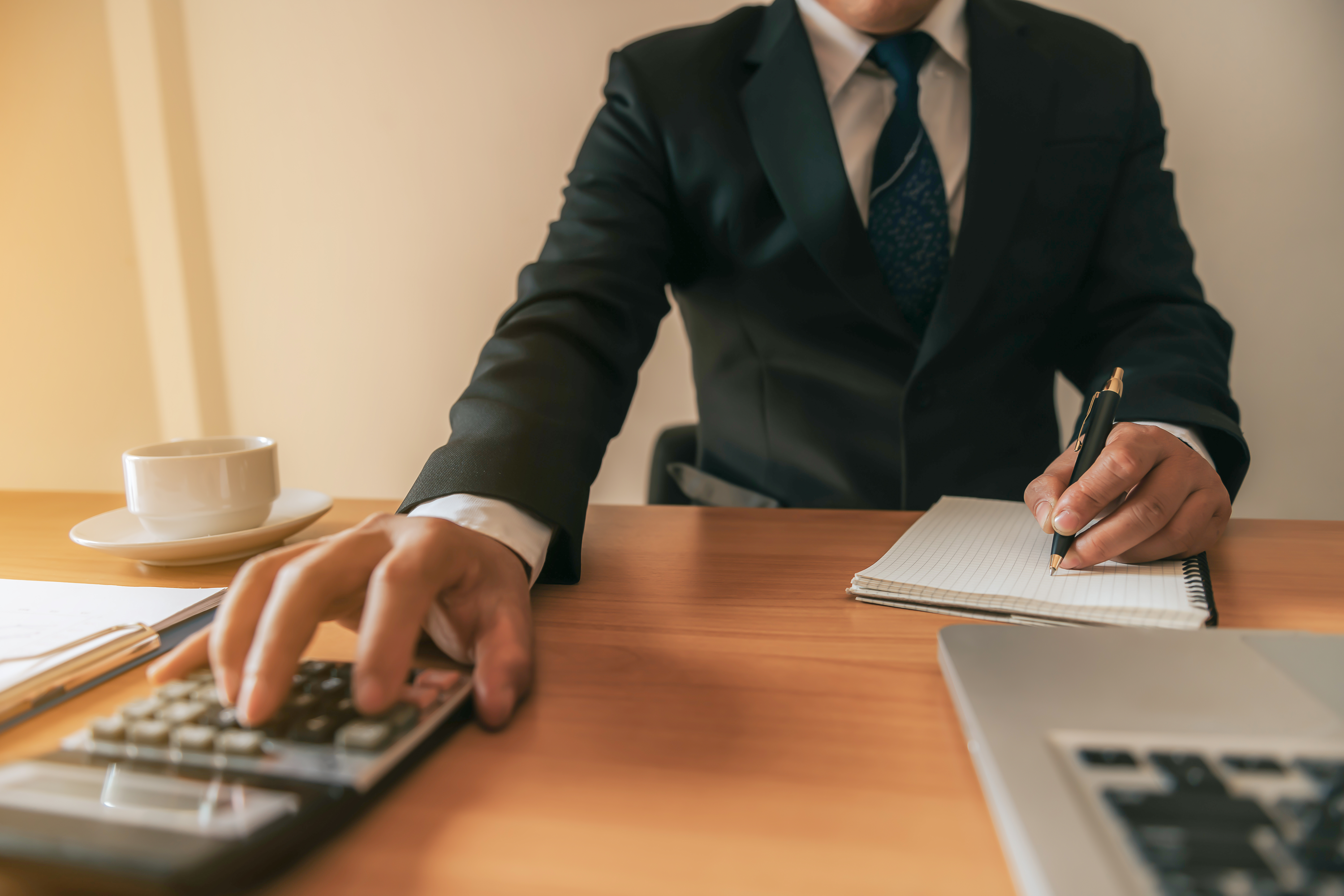 Tip 1: The Perfect Gift Is Planned For
Sure, there have been those serendipitous moments where you came across something so perfect that you simply can't afford to pass it up. But those moments are rare. Consequently, we recommend you plan ahead. These days, there are a myriad of ways to connect your contacts and special dates to your calendar. Do that. Or take some time on a Sunday afternoon and enter those dates into your calendar with alerts that give you a month heads up, reminding you to get a gift. It's such a simple way to make sure you're prepared and it allows you the time to be thoughtful, as well.
Tip 2: You're Never Too Manly For Pinterest
Don't give me that look! Seriously! Pinterest is for men, too. And it's a brilliant way to find men's gift ideas that are truly extraordinary. But that's not all. We love Pinterest because it also allows you to pre-search for the perfect gift, create a board for the recipient, and access that board when you get an alert that their big day is coming up. Because much to your chagrin, planning involves more than just an event on the calendar. But this is a way for you to catalog things you see throughout the year when that really cool something interrupts your death scroll. And while the logo vibes very feminine, you won't believe how easy it is to take that gift idea and capture it for years to come!
Tip 3: Gifts Are Best On A Budget
Maybe you don't need to set a budget. Maybe you're the kind of guy who knows no limits. Rad! In that case, this part is not for you, and may we suggest you buy your lil bro the car he's always wanted. But for the man who wants to hang onto his hard-earned cash, this is a really good idea. Again, it's part of planning. Maybe this is something you do when you throw up that calendar event reminding you that you don't want to spend more than $25 dollars on Uncle Diego this year because last year he regifted you some already worn socks. Whatever. Set a budget so that you don't get caught up in the moment or guilt spend on something that you had to pick up last minute. You'll thank us and you won't make it weird for you or the recipient.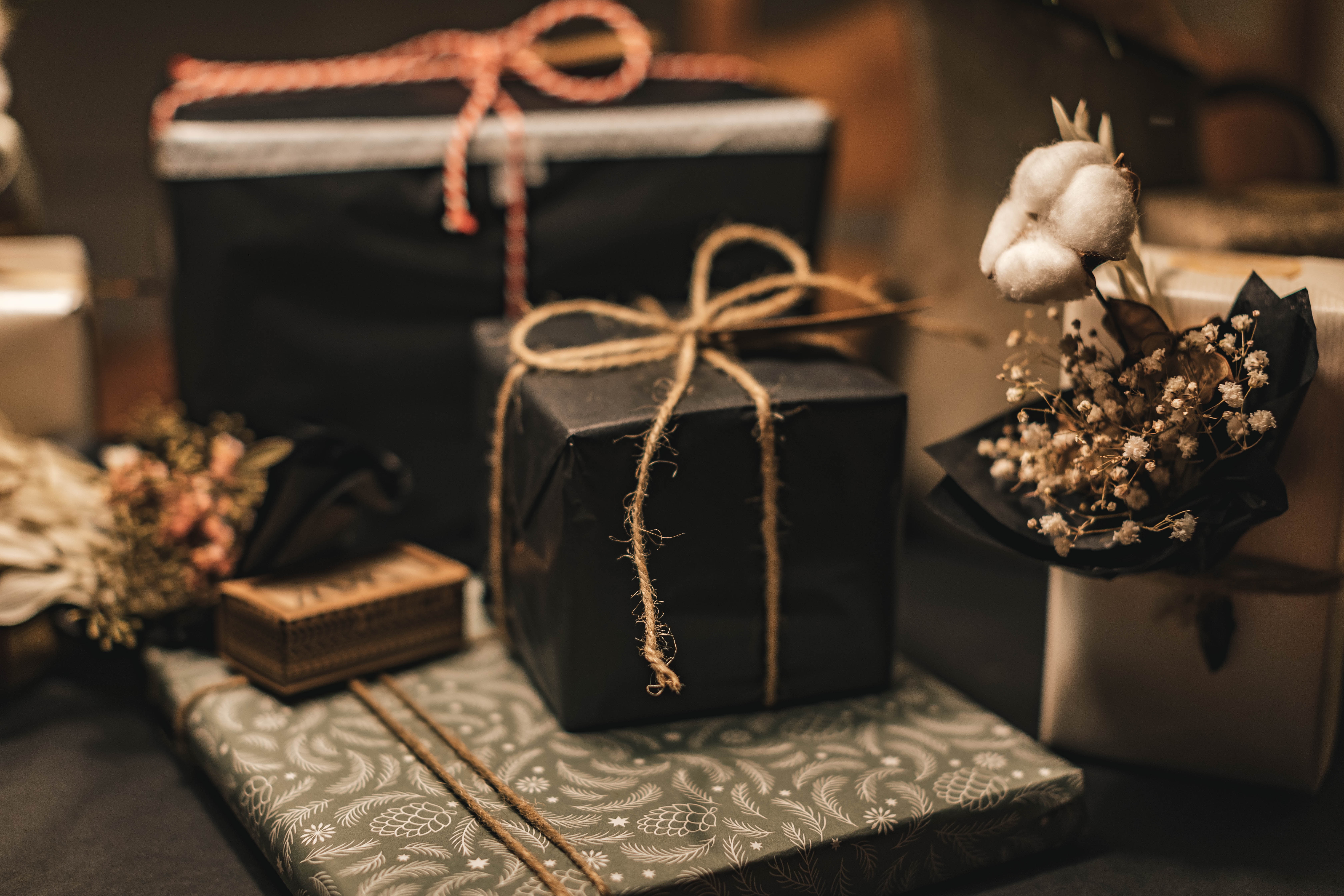 Tip 4: Presentation IS Everything
Don't get defensive. We know you thought that using a sharpie to cross out the price and then tossing it in the bag it came in is gift wrap enough, It's not. Presentation matters! We've all been given a gift that is so beautifully wrapped that we didn't want to open it. Don't deprive your fellow man of that pleasure. You don't have to go overboard, but a simple trip to the local Target will afford you an embarrassment of wrappings from which to choose. At the very least, grab a nice gift bag (that is size appropriate), snatch the tissue paper hanging nearest to that bag (it should match) and book it out of there with some gift wrap that brings the bare minimum of class. You're not a caveman and "Here." is not the way to give a gift. Do better.
Tip 5: What's His Type?
Every guy has a type. Trust us, we know. To select the perfect men's gift, you gotta know his type. For instance, if your dad is all khakis and polo shirts, maybe an oversized hoodie and some shredded jeans aren't for him. We'll call him "The Classic". We're going to give you 6 "types" to buy for here. And look, we're not trying to oversimplify things here. Just kidding. We are. Because while we recognize that each of you are a complex blend of magical man DNA, we also recognize that you guys want a simple breakdown of next steps. And this is that. So without further adieu...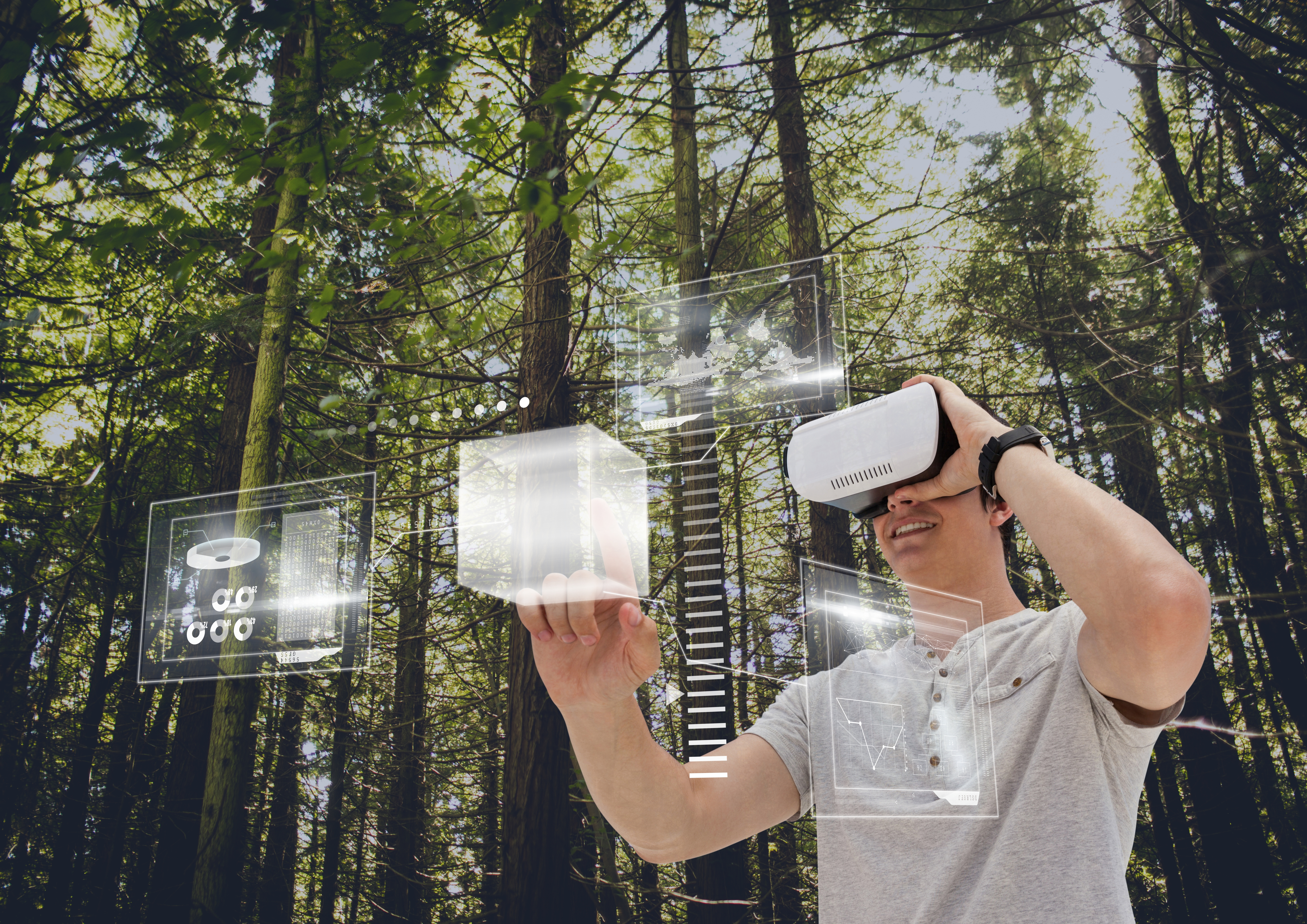 Gifts For The Tech Bro
You know the guy. He comes in an assortment of flavors from audiophile to gamer, hacker to fanboi. But he's the one who cant wait to get his hands on the latest, the greatest, and the best in tech. He craves that thing that no one has ever seen and covets that thing that everyone has. If you're hunting for a gift for the Tech Bro, consider something like this very simple little gadget. The is a compact and powerful charging station for all your go-to devices. Or to make his life complete, consider this combo drone. The compact and foldable design of the DJI Air 2S Fly More Combo Drone lets you easily capture breathtaking aerial images and video whenever the mood strikes.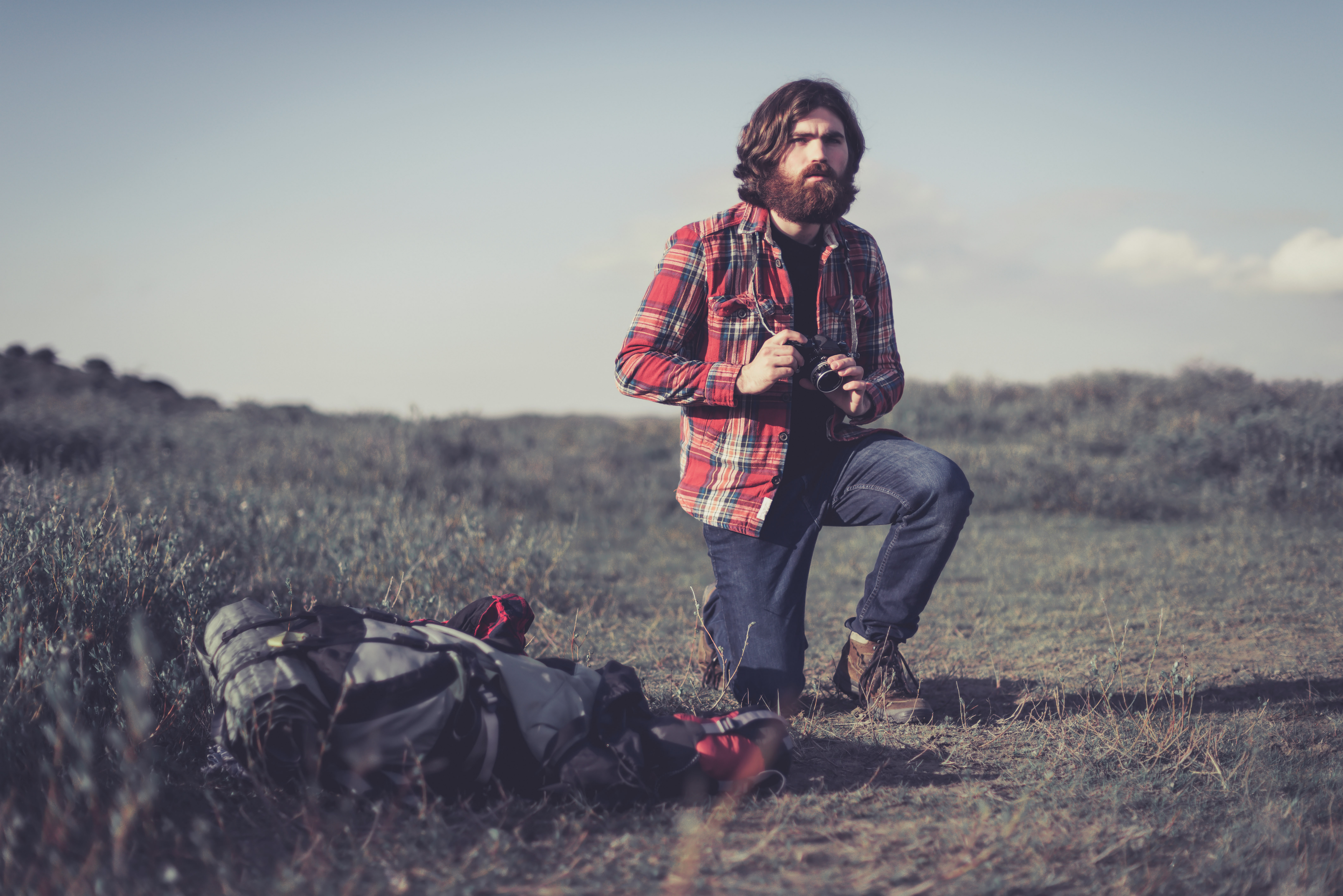 Gifts For The Outdoorsman
This can be tough, especially if you're not his type. You've got Paul Bunyan over here, ripping up trees with his bare hands, building log cabins with them, and then cooking a gourmet meal over an open flame to celebrate his achievement. And he's probably got every practical tool covered, but that's cool. Because we've got ideas. Give him the Haven tent. Because there's nothing better than kicking back in a camping hammock, but sleeping in one is another story. The Haven tent turns that hammock into a bonafide shelter. Or how about a Katadyn Water Filter? The water filter is designed to ensure you can clean and purify drinking water, anytime and anywhere, something no one in the backcountry should be caught without. The thing is, this guy prides himself on preparation, but you just dropped a gift on him that he didn't even know he needs.
Gifts For The Classic
This guy is the one by which all others set the bar. He's rock solid and silky smooth. He's doing it right but he keeps it low key. You'll see him in button ups 5 days a week and polos on the weekend, but that doesn't mean he's not a good time. This guy is acquainted with the finer things, a good bottle of scotch or a fine timepiece. He loves a round of 18 holes or an afternoon grilling up some premium meats for friends and family.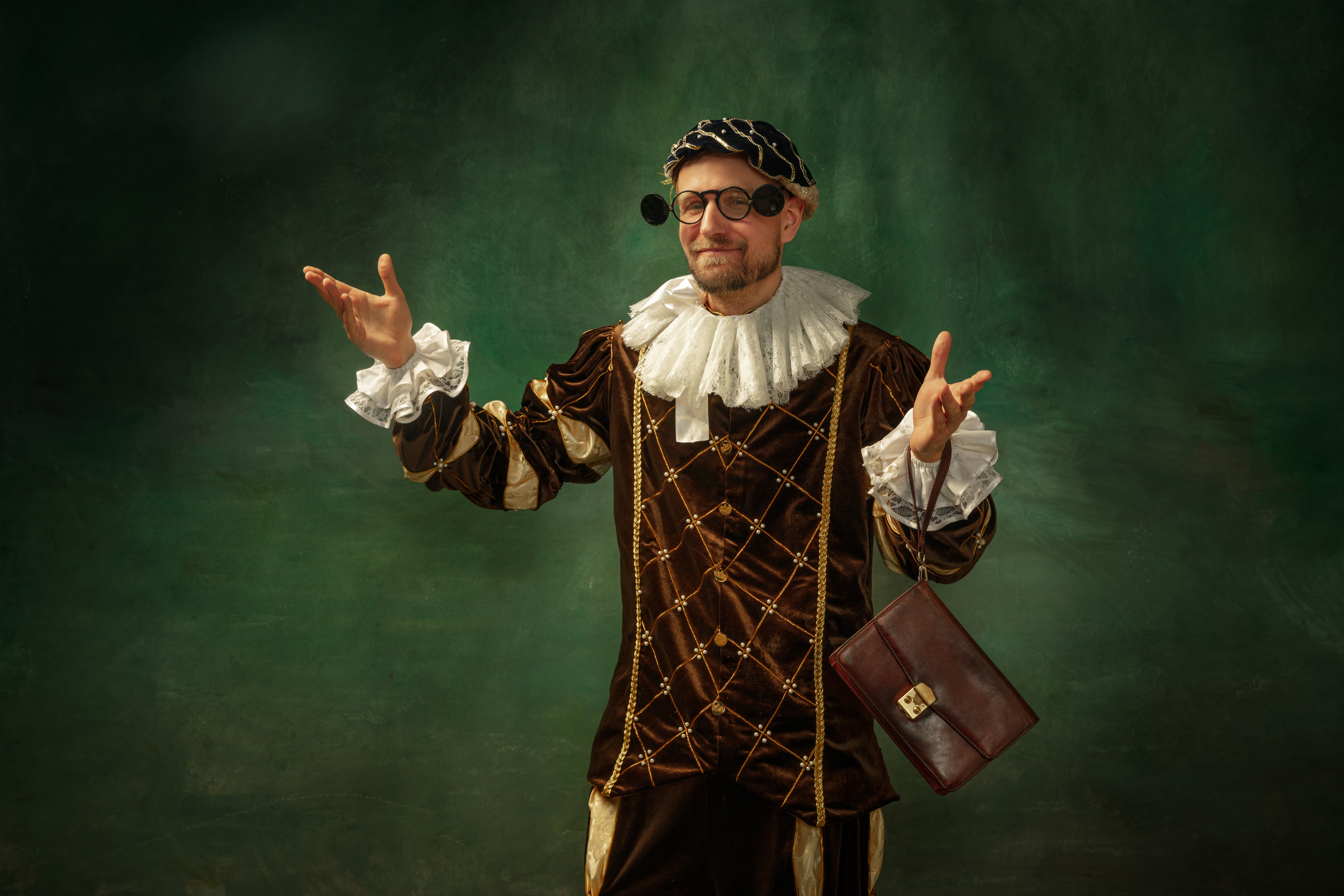 Gifts For The Renaissance Man
This fellow loves to surprise everyone. See him bust out a theremin at an otherwise boring dinner party. Last time he brought his own hookah. He has several sabers hanging in his bedroom, but he'd love a few more. If pressed, he'd also tell you he's been thinking about taking up the guitar . He's also very into paleontology lately, so perhaps he'd like a fossil or two.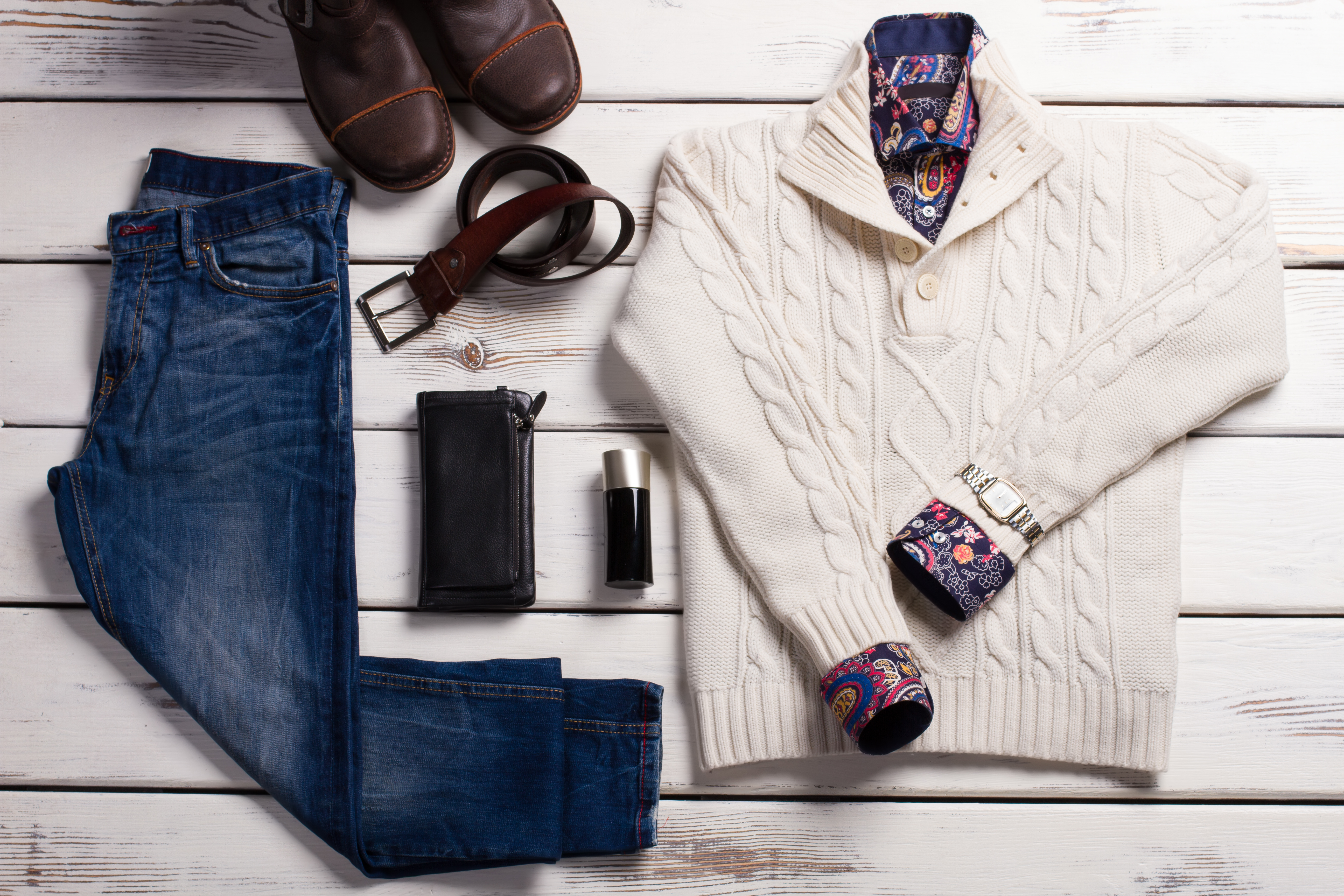 Gifts For The Dapper Dude
This guy is all about the lewk. He's a mood. He's not afraid of a little man jewelry. A bag is more than just a vessel for transporting stuff and don't you dare call it a murse. He has about 30 pairs of designer sunglasses but that doesn't mean he wouldn't buy 30 more. He smells like a goddamn dream – even you can admit it. And you've never seen anyone with more shoes, jackets, shirts, pants, etc., Because fashion is his passion and everybody knows it. How about hooking him up with some luxe man jewelry? We love a pair of cufflinks. With angular cuts and quality craftsmanship, this is a gift that will last and satiate the fashion fiend in any guy. And the dapper dude is ALWAYS down for a fine timepiece from Revue Thommen. This sporty Swiss classic is a hit for even the most the stylish recipient.
Gifts For The Sports Fan
This guy was an athlete, is an athlete, or wants to be an athlete. He knows every stat. There's a chance he loves at least one of the following: The NFL, The NBA, MLB, NHL, NASCAR, or all of the above. His man cave is more than a nod to the game. It's a great, deep, royal bow. Make his dreams come true with a piece of memorabilia celebrating one of the greats. Or decorate his man cave putting sports memorabilia on display. Or pick from all manner of memorabilia so that he can put his fandom on bold display!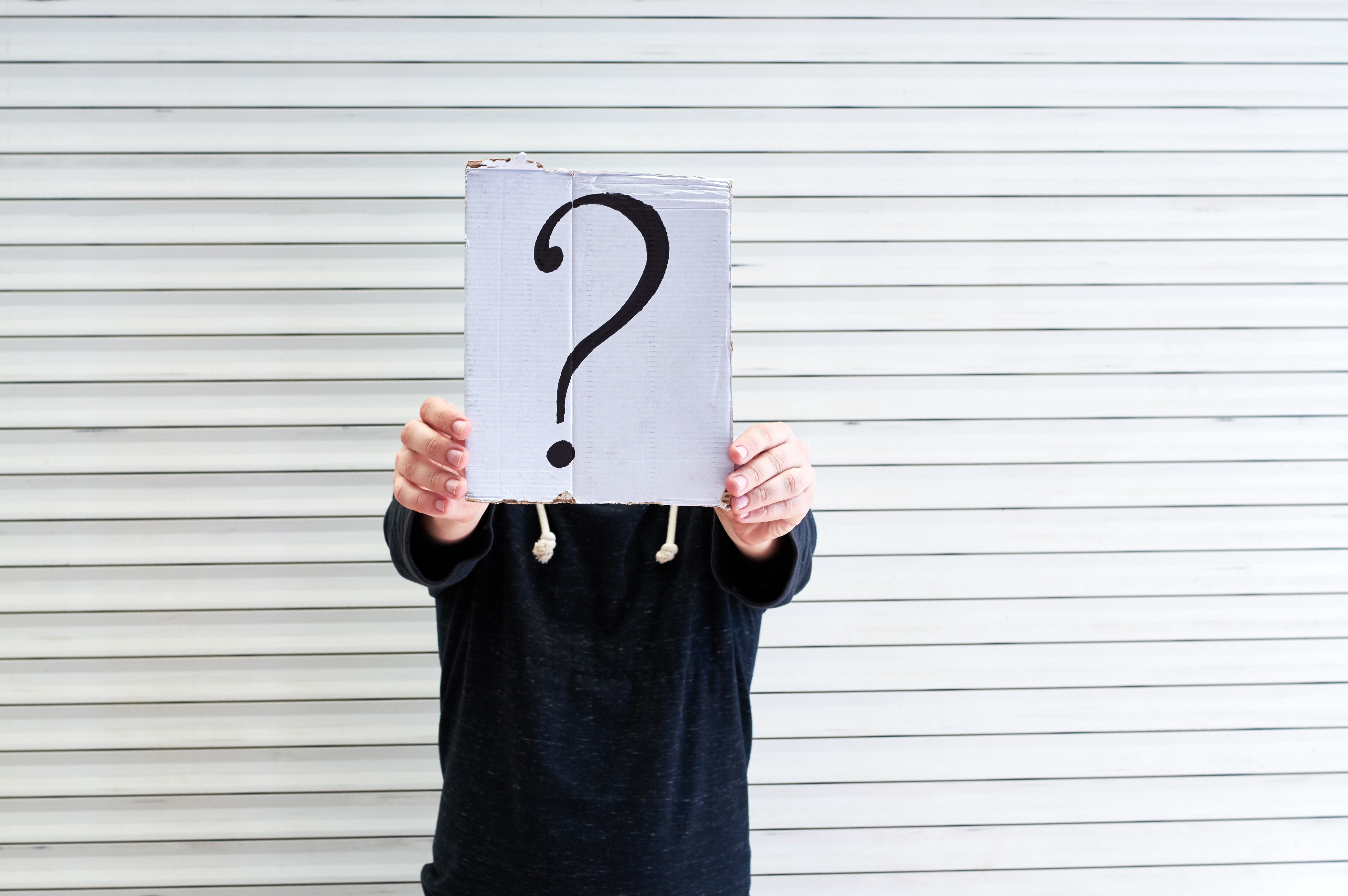 And finally, theres...
The Wild Card
This dude has everything. He's forever on the prowl, searching for the obscure. Price is no object if he finds something he wants and the last time you gave him a gift, he already had four others just like it. So we're of the mind that if you're going to shoot your shot. The M1P Electric Chopper is equipped with a 2000W motor and 30 AH battery that offers enough power and speed for all of life's adventures. Oh, and did we mention that you can reach top speeds up to 40 MPH? But if you're not looking to drop a couple grand on your eccentric Uncle Donny, a gift card is a brilliant option.
And There You Have It
So there it is. A list of tips, tricks, and types to maximize your success when it comes to men's gift-giving. No longer will you be held captive by the limitations of your species. No, sir. You have all the tools to become the gift giving savant you were meant to be. So what are you waiting for? Get out there and start giving!