Now's the time of year when many of us are either thinking of upgrading what we already have or finally buying a bike for the first time (or the first time in a very long time). Regardless of where you find yourself, it's an exciting place to be. With the avalanche of shiny new bicycles available online, knowing where to start or what you're really looking for isn't always immediately clear. Today, we're explaining the specs of three different all-road bikes that may look identical at first glance, but that actually bring their own distinct value to the table - or trail. Take a look at these three models from Diamondback's Haanjo series and ask yourself - which one's your speed?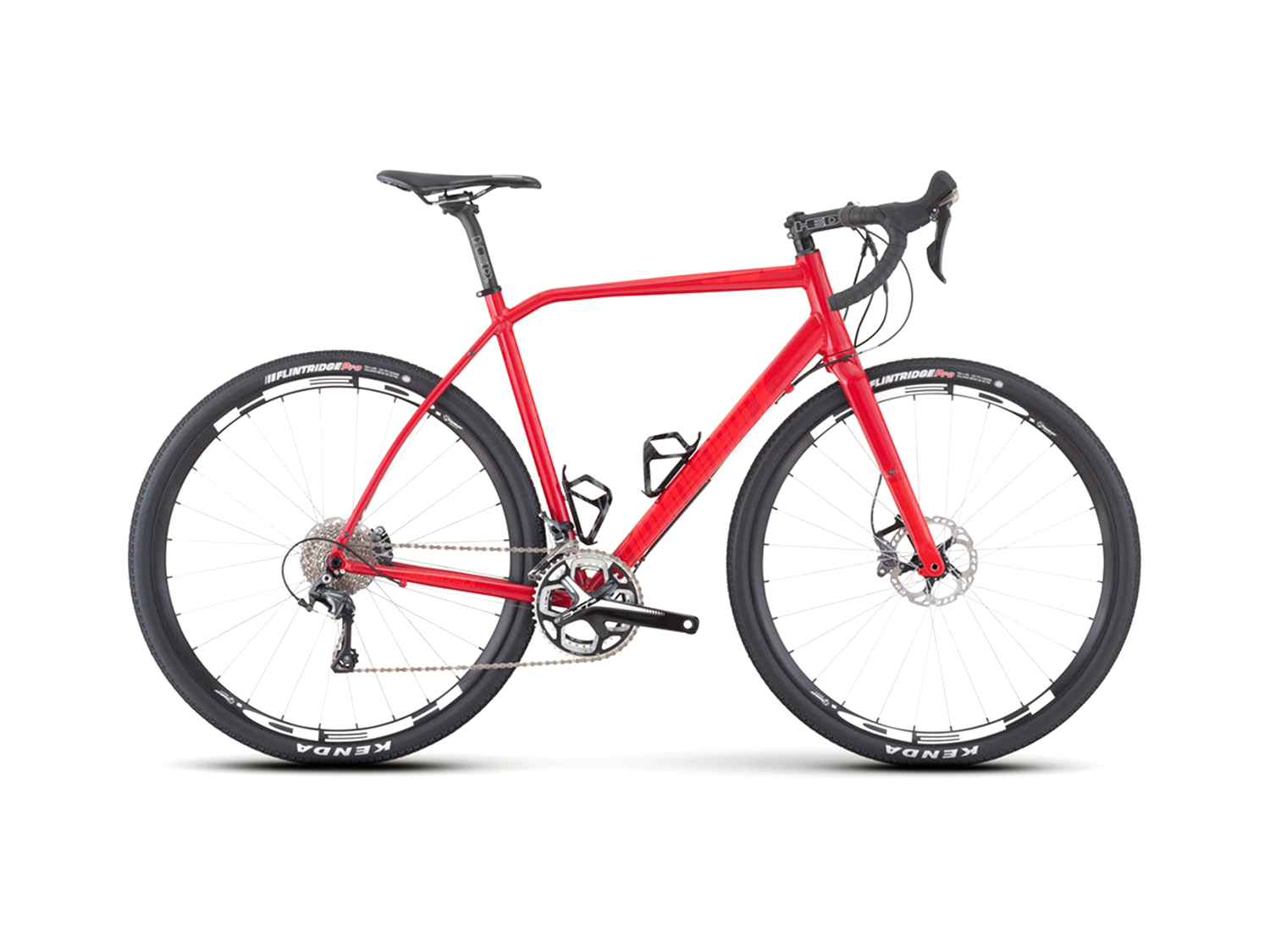 Haanjo Trail
As the name suggests, a trail bike is built for riding on more than just pavement, and this specific machine falls into a category known as the 'adventure bike.' To be honest, it's hard to not feel adventurous on the Haanjo Trail. You may not be actually hopping giant logs and rocks, but it can handle gravel trails as well as city streets with ease. This bike features traditional road tires that are ever-so-slightly wider than usual (700x40c) and drop handlebars that allow the rider to create a more aerodynamic, energy-efficient shape with their body. The Haanjo Trail is packed with quality components from Shimano, features a lightweight aluminum frame, and 22 different gear settings, so you can tackle hills without killing your quads.
The Haanjo Trail has hydraulic disc brakes, the most reliable and soundly engineered of their kind on the market today. Instead of gripping the wheel, these brake pads grip onto the brake rotor, which is mounted to the wheel hub. You won't be squeezing your brake handle excessively, even in inclement weather conditions, because the brake pads aren't on the wheel's rim. At $1799, the Haanjo Trail is a solid bike at a great value that looks like a roadie but is by all means ready for a little off-road adventure. Ride it back and forth to work, then take it out on the trail on the weekend. Given its chameleon-like qualities, you could say it's the kind of bike you need it to be, whenever the need arises.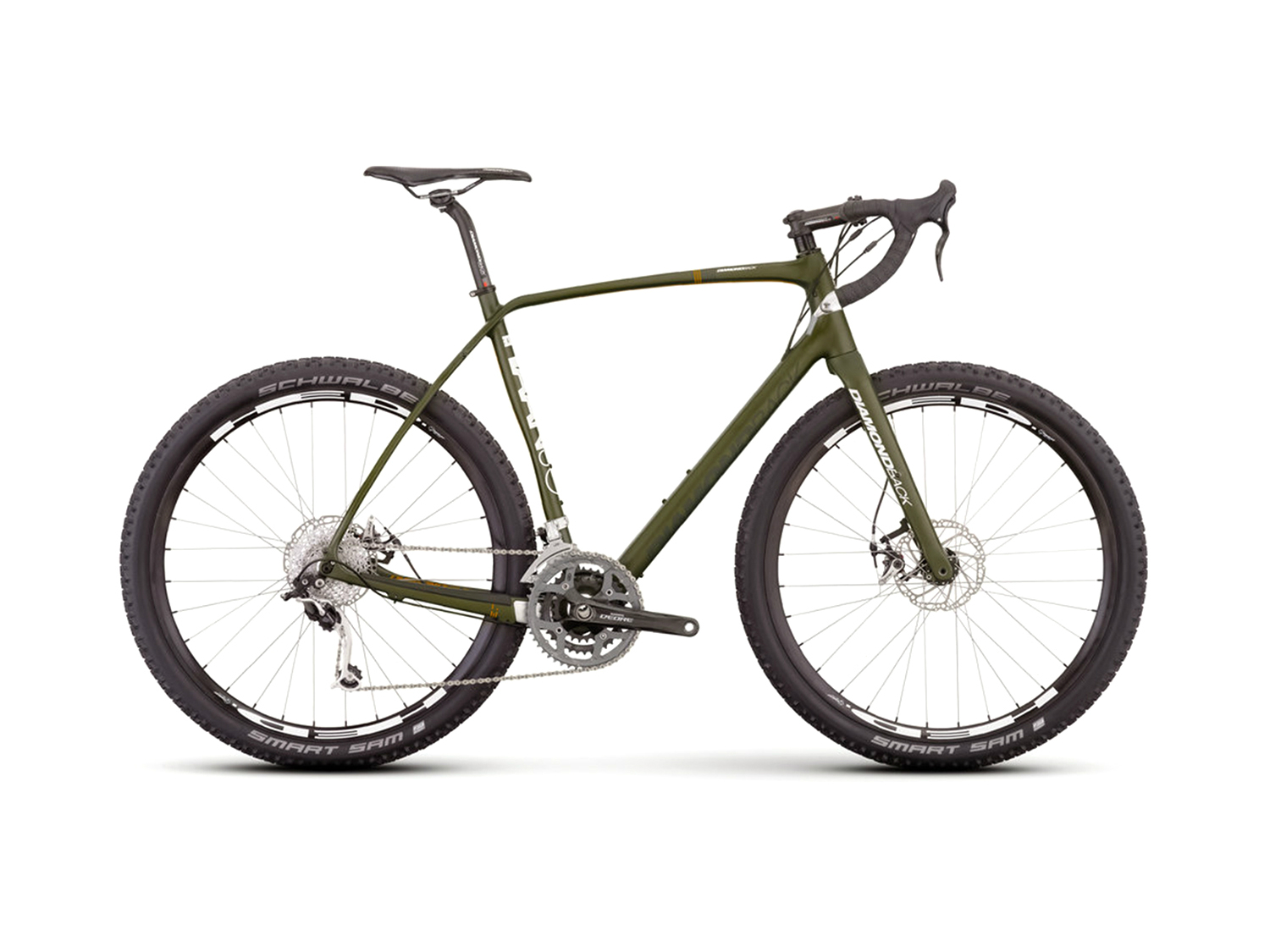 Haanjo EXP Carbon
If you find yourself wanting to ride on more gravel and dirt than asphalt, a bike like the Haanjo EXP Carbon may be just the ticket. Featuring wider mountain bike tires (27.5 x 2.1), the construction of the frame and handlebars means better shock absorption and control for all the bumps along the trail. And speaking of the frame, it's made of carbon, giving it a lighter weight than an aluminum frame otherwise would. Like the Haanjo Trail, it also features Shimano components, but with some differences. You shift gears (27 gears, in fact!) with bar end shifters at the bottom of your handlebars, and it also has mechanical disc brakes. These brakes are very similar to hydraulic, but are slightly easier to clean, service and maintain. This makes sense, as mountain bikes tend to get dirtier a lot faster than the average roadie.
There are three subcategories of mountain bikes, and the difference mostly comes down to frame shape and suspension systems. A traditional mountain bike, like the Haanjo EXP Carbon (which goes for just under $1900) has no suspension, a hardtail bike has suspension just on the front fork, and a full suspension mountain bike has shocks on both the front and rear wheels. Usually, bikes that only feature front suspension are at a lower price point than full-suspension bikes and often require less maintenance, due to the fact that they have fewer moving parts. Of course, what kind of suspension system you want on your ride will be determined by how many rocks you plan on hopping!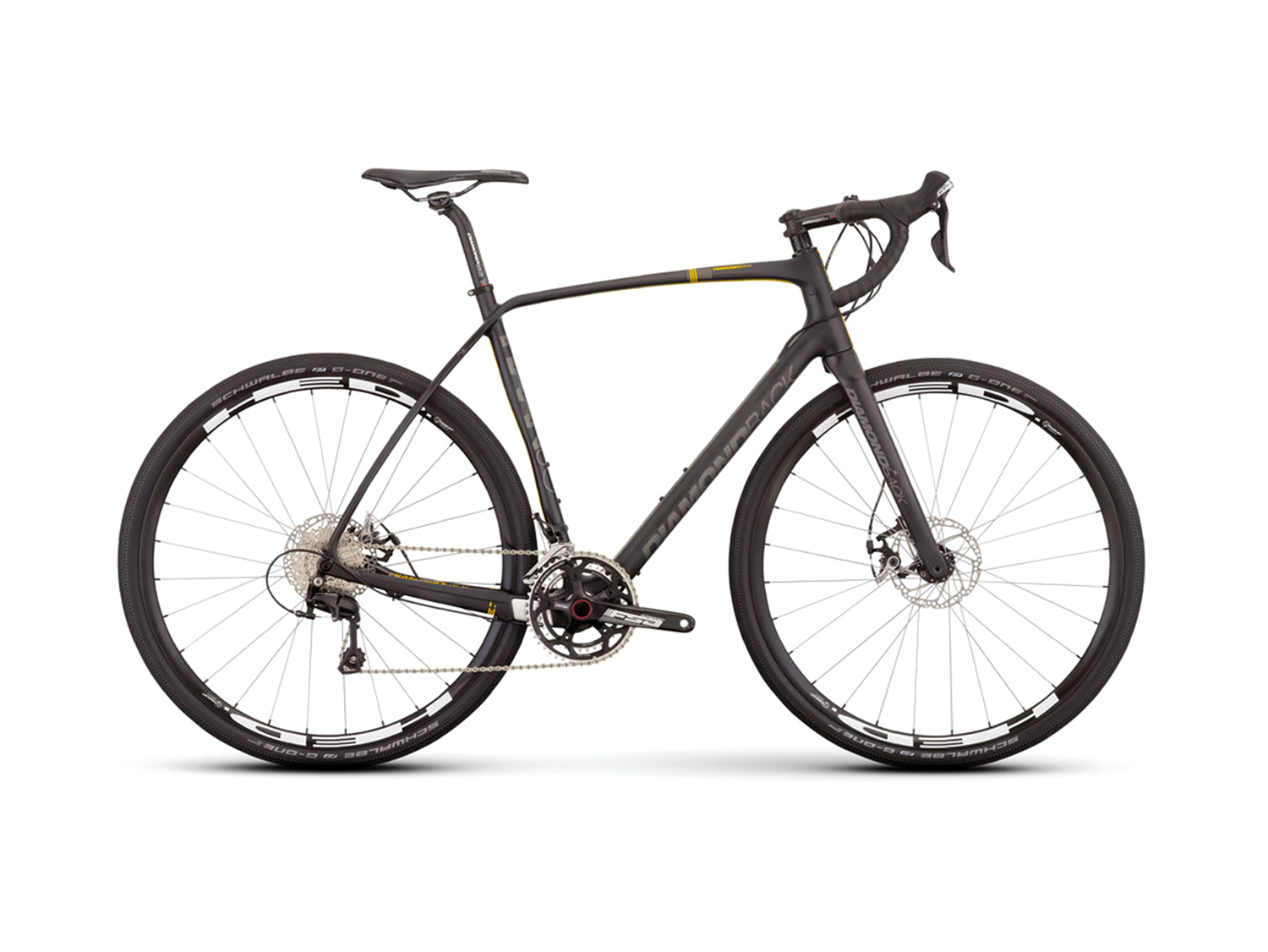 Haanjo Comp Carbon
With a slightly fatter-than normal road tire, the Haanjo Comp Carbon goes from pavement to gravel trail with sturdy but swift dependability. Its quality carbon frame keeps things light, lean, and adaptable. Combining key elements of road with a whiff of mountain, it's a solid choice for someone who enjoys different kinds of riding but isn't super hardcore about one or the other. It's also a great option for for those who want to save space in their home by having a "best of both worlds" kind of machine while keeping the Frankenstein-like aesthetics to a minimum. If you're in the market for a streamlined roadie-like frame that's built for comfort and speed and something that won't get all beat up on a trail, give the Haanjo Comp Carbon a spin. This 22-speed machine features mechanical disc brakes, a slew of Shimano components, 700 x 40 tires and light, defined click engagement shifting.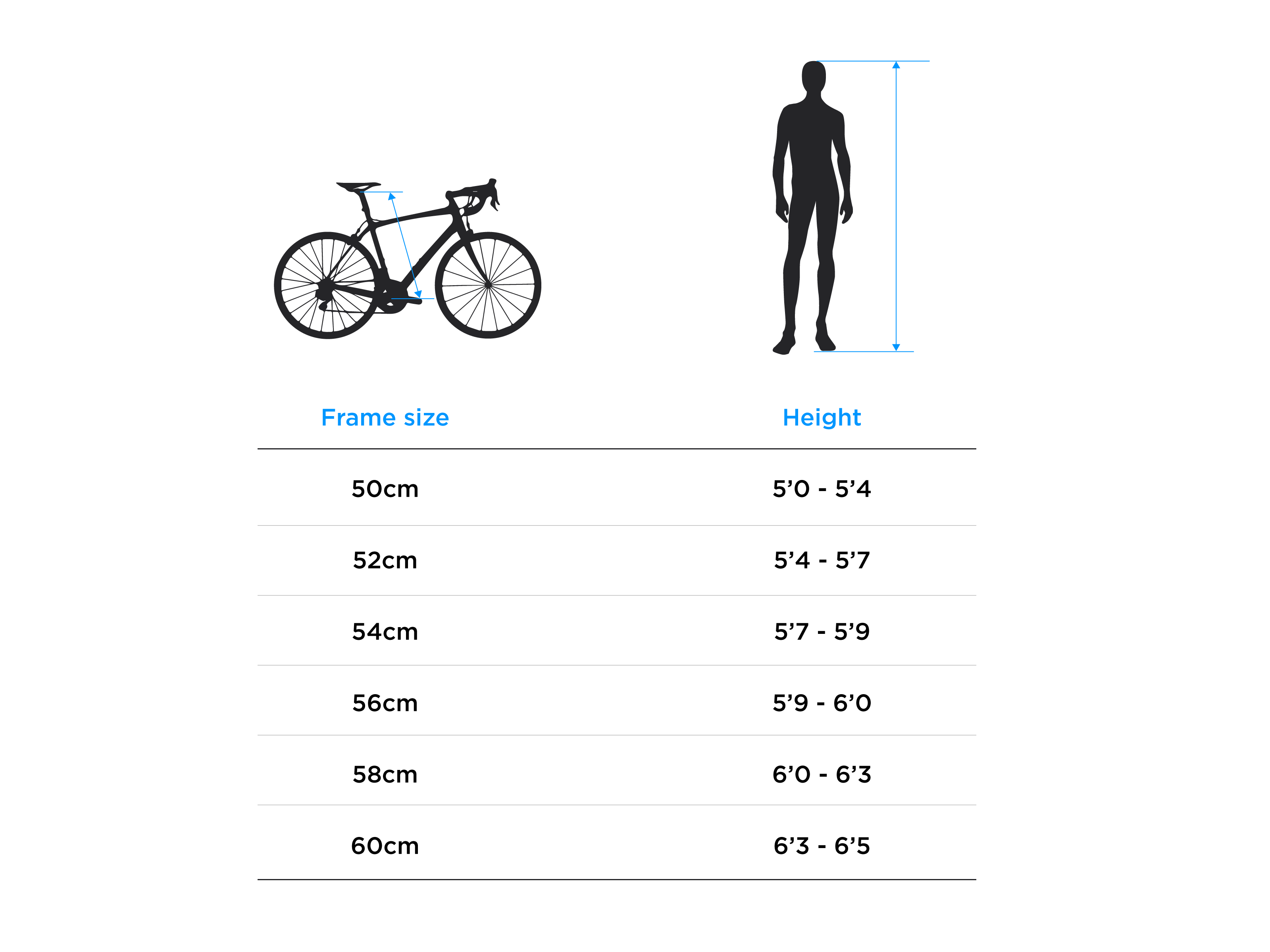 Size Matters
So, how to tell what size bike to get? It all depends on how tall you are. Or more specifically, how long your legs are. It's all about having the geometry of your bike fitting the frame of your body. To get your size, stand up straight in your socks or bare feet, and get out a tape measure if you aren't certain of your height already. Use centimeters for road bikes and inches for mountain bikes (for the latter, measure to the nearest half inch) and then check out our chart.
With the right bicycle, your quality of life can improve tremendously. Deciding what bike to buy may seem simple enough, but do use the knowledge put forth above and give it some serious consideration. There are a lot of bicycles out there for all different kinds of riding, and everything from the frame to the tires (and more) will depend upon what you and your bike will be doing together. With a little bit of planning, you'll be enjoying your newfound time outside for years to come.