Welcome to our Thirsty Thursday series. Every Thursday, we're bringing you cocktail recipes for a weekend warmup that can't be beat. So without further adieu...
---
Get Summer Started With Killer Cocktails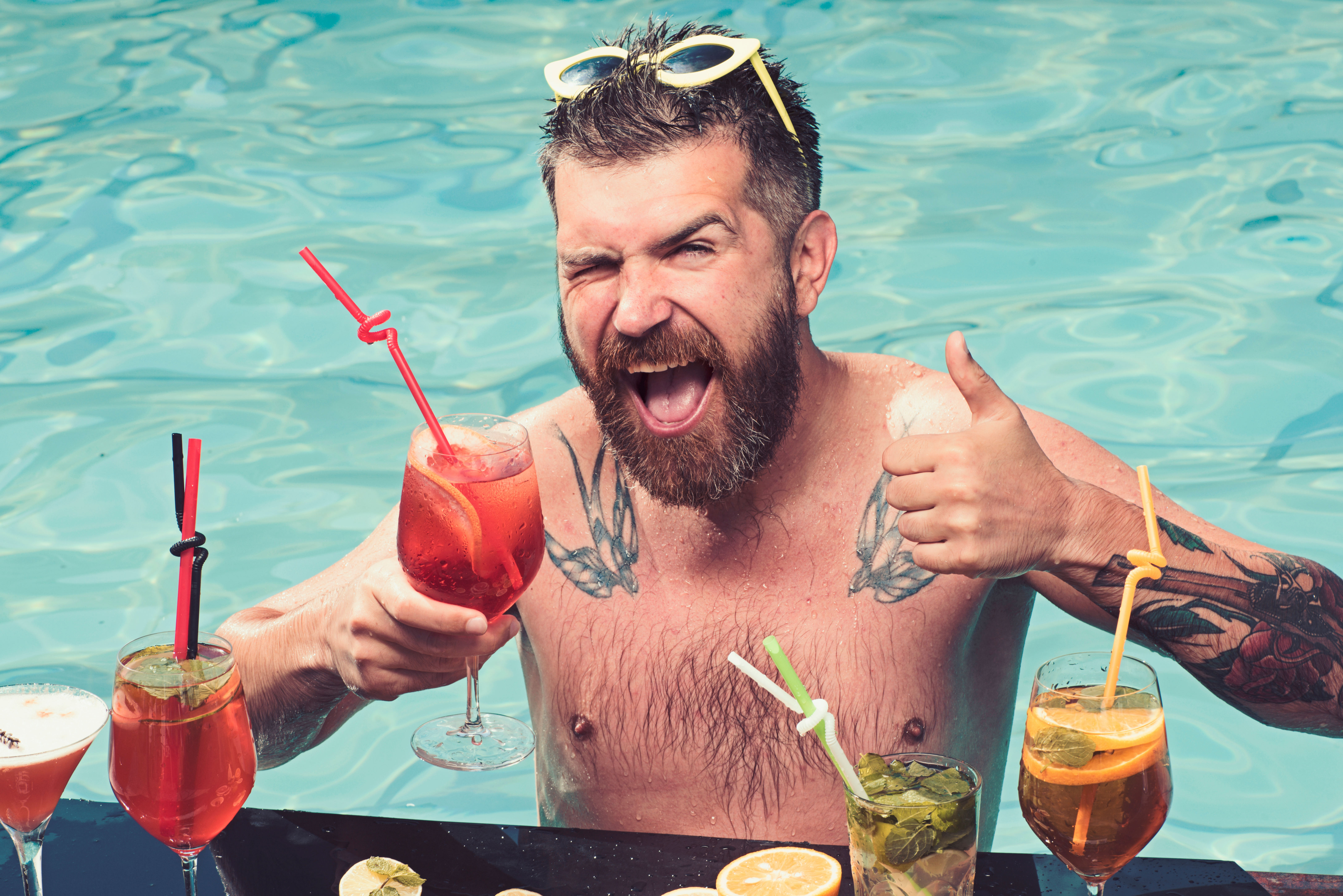 Welcome to June, y'all! Where the days are long, the weekends are short, and the best drinks are summertime in a glass. We've got a serious crush on June, to be honest. There air is thick with anticipation and a slight whiff of sunblock, and we're here for it. We're pulling out the pool toys, firing up the grill, and - of course - we're on the hunt for that perfect summer sip. Because nothing gives those vacay vibes like a killer cocktail by the pool or a delicious drink as the sun sinks low from your spot on the patio.
White Claw Gives Us The Summer Sads
Those go-to drinks that some of y'all cling to really give us the summer sads. White Claw, guys? Really? And those of you who love a good Red Bull and vodka? That hurts our heart. And don't even tell us that they have cocktails in a can now that are just as good. We know better. We've tried those cocktails. That canned cosmo from last summer lingers still on the tongue and stirs up feelings of disdain that we aren't prepared to confront just yet. But the most egregious cocktail crime of all? The pre-mixed old fashioned. The abomination! My god. What have we become?
Drink In The Best Of Summer
Annnnnyway... we're here to get things back on track with super fresh weekly cocktail recipes meant to let you literally drink in the very best of summer. Cocktails that are an instant hit at the backyard barbecue. Cocktails that beg you to slow down and savor the moment. We're bringing you cocktails that are so memorable that each time you bring one to your lips, it takes you back to the summer of 2023. That summer when you walked away from malt liquor once and for all.
Welcome To A Top Shelf Experience
We're bringing you a top shelf experience here. These creations taste great, of course, but each drink is crafted from high quality ingredients. This means that while you're shaking up your new signature drink, you're also building a well-stocked bar with spirits that will keep those craft cocktails flowing well into the New Year.
Not All Heroes Wear Capes
Are we heroes? Maybe. Magic? Probably a little bit. But its pretty simple, really. Here at ToMo, we're genuinely enthusiastic about bringing you an assortment of spirits that will make any season one to remember. So what do you say? Kick those coozies to the curb. Slather on the sunblock, bust out the banana hammock, and let's get summer started right. Here we go...
---
Week 1 Cocktail: THE PINEAPPLE SINTINI
When we find a recipe that calls for pineapple, we are ALL IN! This 'tini brings big tropical flavor, and follows its predecessor with a little bit of heat that lingers at the end. Cheers!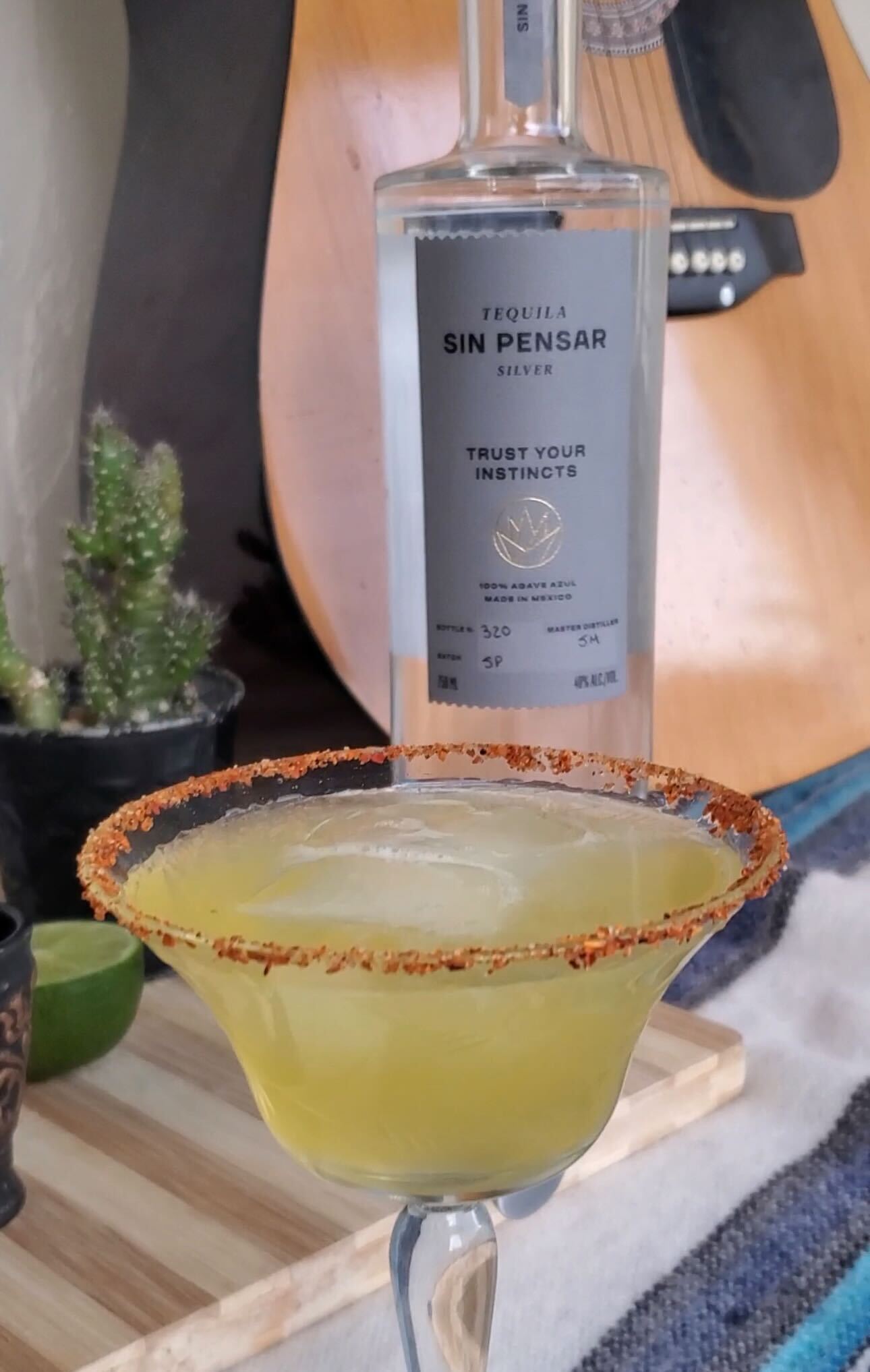 You'll Need:

1.75 oz Sin Pensar Tequila Silver
3 oz Pineapple Juice
0.5 oz Freshly Squeezed Lime Juice
Tajin for Rim
1 Jalapeño for Garnish
Your Cocktail Shaker

And Then...
First, you're going to prep your glass by dipping the rim in tajin and adding a few ice cubes.
Next, you'll pour your ingredients (minus the tajin and the jalapeño) into the shaker and give it a good shake for 15 seconds.
Then, you'll pour your perfectly mixed concoction over ice - preferably in that tajin rimmed glass, but you do you, boo.
---
Week 2 Cocktail: THE SPICY CAYENNE MARGARITA
Oooo, baby! This week, Thursday brings the heat. The classic marg gets a glow-up with some fire from a serrano pepper and a some sparkle from your favorite kombucha.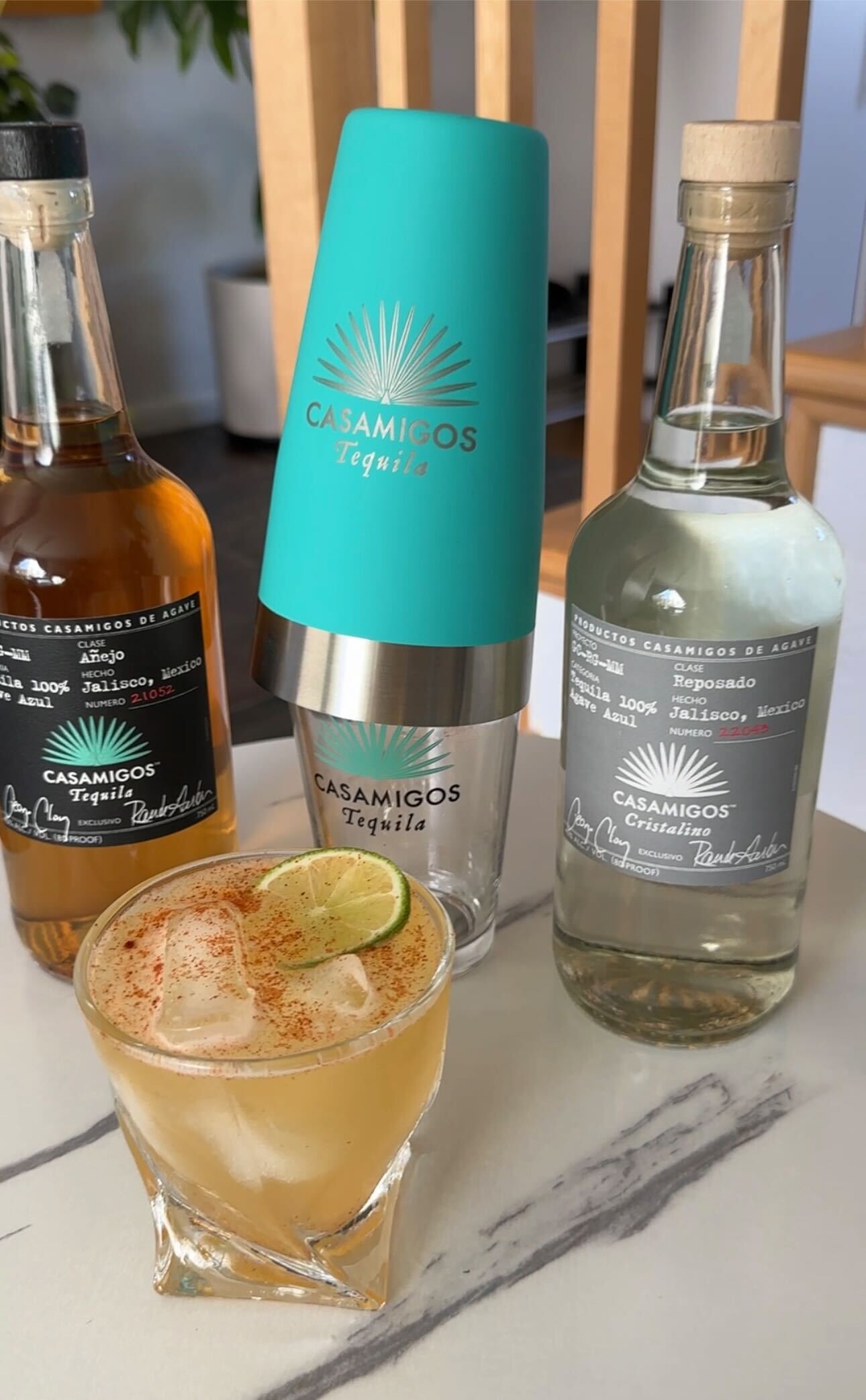 You'll Need:

Ice
2 oz Casamigos Blanco Tequila
0.75 oz Lime Juice
0.5 oz Agave Syrup
1 Serrano Pepper or 2 Dashes Cayenne Pepper
Your Favorite Kombucha
Your cocktail Shaker

And Then...
First things first, set that kombucha aside. Its naturally carbonated and you don't want to shake that baby.
Next, add your ice and the rest of your ingredients to your shaker and give it a good shake.
Then, strain the concoction into your glass and top with a little of that kombucha.
---
Week 3 Cocktail: THE YUZU SMOKED ROSEMARY
She's smoky, she's fresh, and she's got that lowkey herbal vibe you need for the perfect summer bevvie. This cocktail is a summertime sleeper. Try it once and you'll surprise yourself when it becomes your new obsession. Drink up!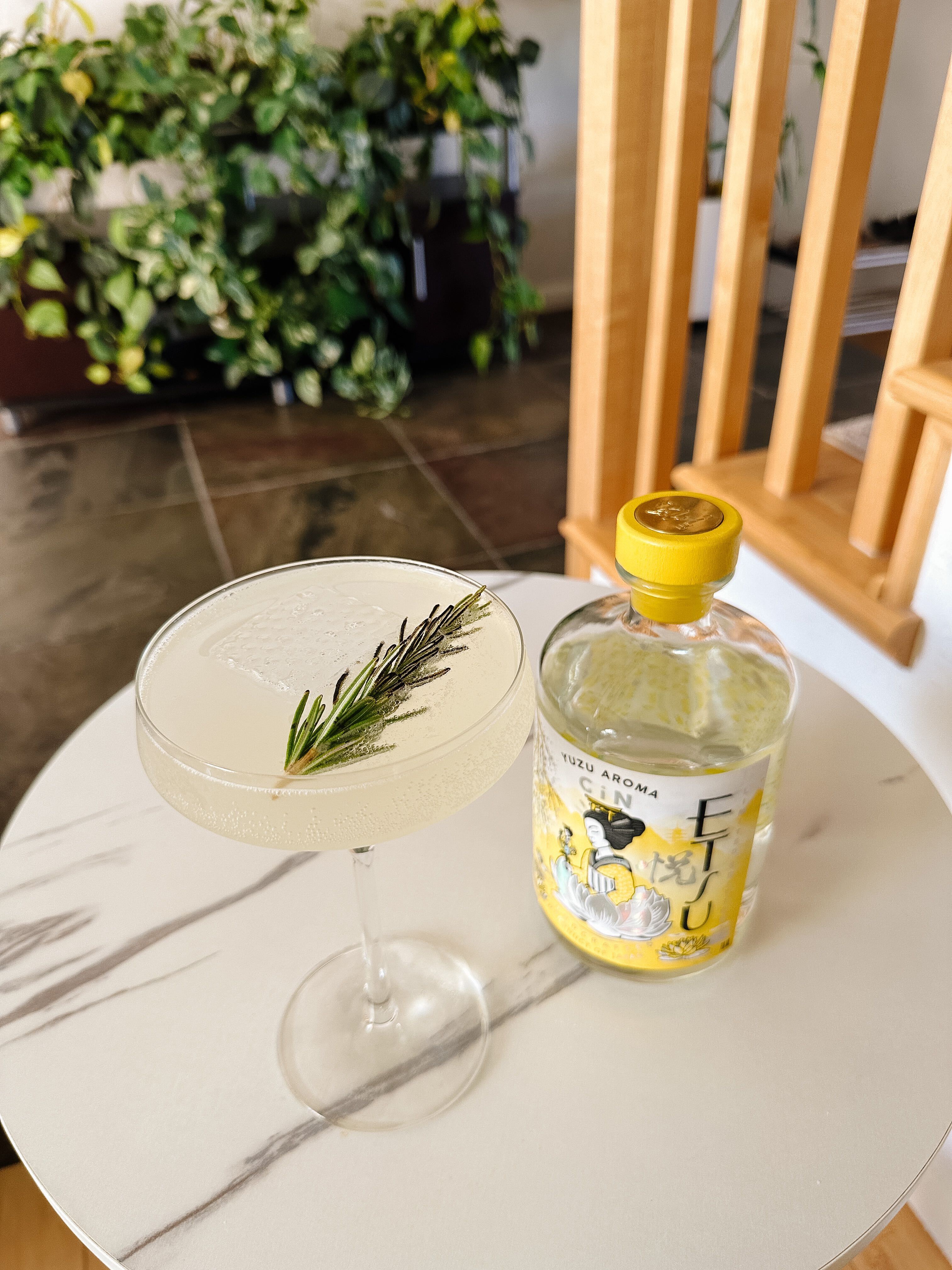 You'll Need:

Ice
2 oz Etsu Double Yuzu Gin
1 oz Lemon Juice
0.75 oz Rosemary Syrup
Sparkling Water
Fresh Rosemary
Lemon Wheel For Garnish
Kitchen Torch Or Lighter
Shaker

And Then...
Make your homemade rosemary syrup: Boil 1/2 cup of water, add 1/2 cup of sugar, and add 2 rosemary sprigs. Let that continue to boil for 2 minutes. Remove from heat and let syrup steep for 30 minutes.
Set aside sparkling water.
Add your ice and the rest of your ingredients to your shaker and give it a good shake.
Strain the concoction into your glass.
Add sparkling water.
Give that rosemary a quick singe with your kitchen torch or lighter.
Add an ice cube to your drink.
Et, voila! The perfect summer drink!
---
Oh, and check out our food & drink assortment HERE. We have everything you need to make that perfect cocktail or serve that perfect appetizer - and we've got the serveware and drinkware so you can do it right.