---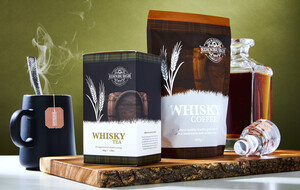 Edinburgh Tea & Coffee Co.
A Taste Of The Scottish Highlands
Edinburgh Tea and Coffee Company's history dates back to 1812 when sailing ships brought delicacies from the New World directly into Leith. Today the company is a thriving factory with a passion for blending tea and roasting coffee. From a company steeped in tradition, Edinburgh Tea & Coffee Company remains a family business, and as such, they have maintained the essential artisan craft of tea blending and coffee roasting, whilst bringing production techniques up to the 21st Century.