---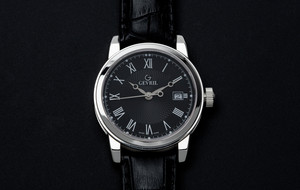 Gevril + Versace
Swiss Timpieces
Gevril watches are geared toward people who are inclined to resist the usual and who opt instead to sink their teeth into the more inventive flavors life has to offer. Like the people who wear them, Gevril watches are distinctive, imaginative and original.
As one of the leading fashion design brands worldwide, Versace is the epitome of sensual glamor — sexy and empowering — as well as being the symbol of Italian luxury. Celebrities and connoisseurs adore the brand for its uncompromising design, its rich and ultra-sensual style and its impeccable craftsmanship and quality.
Sale Ended
The sale has ended for this item, but check out our other amazing sales.