---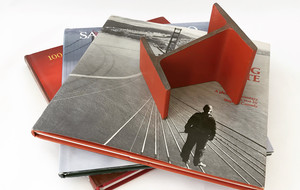 Golden Gate Furniture Co.
Made From The Golden Gate Bridge
Since it opened to traffic in May of 1937, the world has had a love affair with the Golden Gate Bridge. Built during the Depression, this man made monument, demonstrating the strength and determination of the human spirit, has fascinated many with its awesome size and beauty. However, after 56 years, the severe winds and salt air of the open ocean had begun to deteriorate the pedestrian handrail, and it was replaced in 1993. And the original was acquired by Golden Gate Furniture Co.