---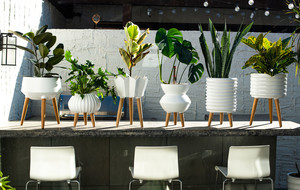 Hide + Seek Supply Co.
Minimalist Modern Planters
There are products all over the world waiting to be discovered. Displayed in plain sight but often overlooked, hidden in stockrooms and on bottom shelves, thought up but not yet created. The goal of Hide + Seek Supply Co. is to search and find these items. Their collection of sleek planters offer a new and unusual spin on a classic home accent to make your space something special.