---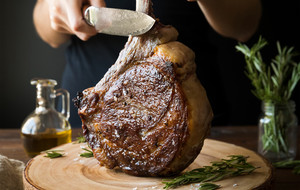 Holy Grail Steak Co.
Wagyu in Time for the Weekend
Order by 11:59pm PDT on October 25th for guaranteed arrival by October 29th!
The folks at Holy Grail Steak Co. are true steak nerds. With decades of collective experience in the best steakhouses, abattoirs, pastures, and butcheries, they've spent the last several years with one goal in mind: to procure the world's greatest steaks.