---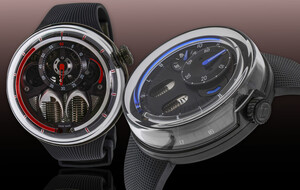 HYT Timepieces
Liquid Luxury
The creators of HYT set out to establish a new standard for horology that captured the flow of time. The result is their groundbreaking collection of hydro mechanical timepieces with exclusive internal mechanisms that use two bellows to pump liquid through a unique capillary display that visibly connects the past, present, and future.
Please Note: These items are excluded from any additional discounts or promotions.
Sale Ended
The sale has ended for this item, but check out our other amazing sales.