---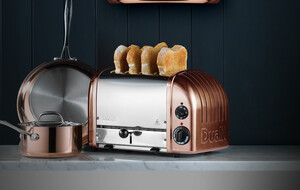 Kitchen & Dining
Cook, Serve, & Share With Culinary Flair
Get Ready To Gather

Gather around. Because the heartbeat of your home reverberates through the kitchen and dining room. For starters, this is the place where meals and memories are made. It is also where cocktails come together, and board games commence. It is that sacred space where old friends get together to reminisce. The kitchen and dining room signify warmth, abundance, and connection.

Create A Welcoming Space

And what better way to make sure that your guests keep coming back than by having the right kind of furniture? For instance, let's start with the dining table. It's the centerpiece of any dining room. It's the place where everyone comes together to eat, drink, and be merry. And if you choose wisely, it's a timeless piece that will never go out of style.

Sit And Stay Awhile

First and foremost, your kitchen should be comfortable, practical and, of course, stylish. Consider bar stools for your island. Or for a more rustic look, consider wooden stools or even a metal chair. Because they're sturdy, they're fun, and they add a touch of character to any kitchen. Plus, they're great for extra seating when you have guests over.

Serve Up Smiles

And after serving up style in your seating, don't forget to get things cooking with appliances that suit your needs and the layout of your kitchen. Moreover, you'll want to stock up on a style of dishware, flatware, and barware that speaks to your sensibilities and your philosophy on entertaining.

Size Doesn't Matter

It doesn't matter what the size of the space is. Even if you're working from a tiny kitchenette or a multi-purpose dining room / office, we want to offer you an opportunity to turn any space into one that calls to you and those that you love. Come in. Let's gather.