---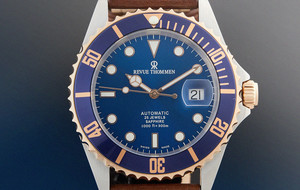 Revue Thommen
Free Watch Roll With Purchase
Revue Thommen is one of the oldest Swiss watch brands, and its watchmaking masters continue to produce original manufacture movements. Through its long history, over 100 different GT movements have been produced, each one an incredible example of what this watch house has to offer.
Enjoy a free genuine leather watch roll when you purchase any watches in this collection, but only while supplies last!
All watches are in stock and ship within 2-3 business days.