---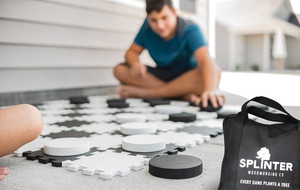 Splinter Woodworking Co.
Games For People Who Do It Big
Splinter Woodworking Co. was born out of a garage in Delray Beach, FL in 2015. Originally a home woodshop, they have become one of the fastest-growing game companies in the US. Their passion for new games and designs led them to expand from wooden games to awesome games of any material. This collection features a range of premium, oversized games you can enjoy indoors or out.