---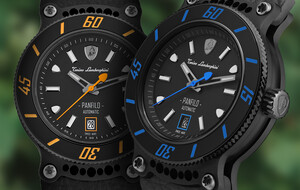 Tonino Lamborghini
A Legacy Of Greatness
Only two decades after his father created his first luxury car, Tonino Lamborghini moved on to the world of watches—bringing with him his expertise in mechanical engineering to apply as much care and attention to detail as he did to the 350 GT. Today, the Tonino Lamborghini brand continues to craft their timepieces to meet the top-of-the-line standards set by their sportscars. The end result is a collection high fashion watches that beautifully embody family heritage, tradition, and luxurious Italian style.
All watches are in stock and ship within 2-3 business days.
Sale Ended
The sale has ended for this item, but check out our other amazing sales.