---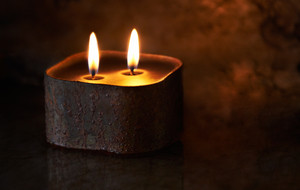 Wild Well Supply Co.
Rustic + Masculine Candles
Scent is the most evocative of all the senses, and fragrances can give texture to memories of a different time and place. Candles gently illuminate dark spaces with rhythmic, flickering light that creates warm and mysterious ambience. Wild Well Supply Co. candles are made by hand with the highest quality ingredients and recyclable packaging, using rich, earthy and playful fragrances. Combined with a dark, rustic appearance, they create the mystique that allows you to acknowledge your inner cowboy, outlaw, adventurer, and romantic.